Merlin Chapin 1928 - 2018
We are holding a memorial for Merlin on Nov. 30, 2018, from noon to 7pm, at Marshall's BBQ in Carrollton, TX. Marshall's is at 1855 Rosemeade, the intersection of Josey and Rosemeade, NW corner.
Childhood in Iowa
Merlin grew up on a farm in rural Iowa during the Great Depression. They had electricity, but no indoor plumbing and no refrigerator. They had a well with a hand pump and an outhouse out back. Once a week, the family pumped a tub full of water, lugged it into the house, heated it on the wood burning iron cook stove, then bathed, all using the same tub of water. Oldest went first, and the baby was last.
When he was 8, his father put him to work in the fields, with a team of horses. He also milked cows by hand, which gave him sore forearms until he became accustomed to that labor. 2 years later, the family bought their first tractor, and retired the horses. Milking by hand continued into the 1950s.
His mother canned food. But frozen food tastes much better than canned, freezing is more convenient, and so once they had a freezer of their own, the canning was cut way back. Ever bearing strawberry varieties became available shortly after WWII, so no more need to pick and preserve a year's worth every June.
Merlin took to tractors, and in his teens built his own, using two transmissions from junked cars and much help from the local blacksmith. His tractor could go 70 mph, and with it he and his friends played pranks on truck drivers. They would wait for a truck to come through town, then pull out in front. Soon as they were out of town, the annoyed truck driver would try to pass what he thought was a very slow vehicle, only to discover that he could not go fast enough.
The family modernized the farm house at that time. They placed two large beams under the house and lifted it, then dug room for a basement. They also added an electric pump to the well, and installed indoor plumbing. In the new basement they put a bathroom with a flush toilet, and a sink and shower with running water. This work took the better part of a year.
His father wanted to take him out of school after the 8th grade, to help on the farm, but his mother insisted he finish high school. He was valedictorian of his class, of 22 students. After high school, he enrolled at Iowa State University. With a brother and two sisters following him, his mother took a job as a schoolteacher to help pay for college for everyone.
At only 80 acres, the farm could not provide enough income to support the family. So his father got a job delivering the mail, which included a C coupon that allowed them to buy more gasoline during WWII, when consumption was restricted. The limiting factor was tires. His mother had orders for new tires from every business that carried them, and often they arrived in time to keep the mail route car going, just as an old tire became completely shot. Inner tube patches were common. The farm and their labors kept them in better shape than many others in their community.
Young adulthood
Iowa State had a lot of students who were older, as they had had to postpone their education to serve in WWII. The courses were hard, and among the hardest was T&AM, Theoretical and Applied Mathematics, which the students called Torture and Agonizing Misery. The graduation rate was low, and Merlin was one of the few who made it.
After college, Merlin could not get a job. Employers did not want to hire anyone who was about to be drafted. If he volunteered, he would have to serve for a minimum of 4 years, but if he waited until he was drafted, it would be only 2 years. So he went back to the farm to wait. It wasn't long. He received orders to report to Camp Breckenridge in Kentucky for basic training. He returned to the farm for a brief visit, until the army was ready with his next assignment, at Fort Belvoir near Washington D.C.
Next he was ordered to Korea, and embarked on a troop ship from the east coast. The ship called at Puerto Rico to pick up more soldiers, passed through the Panama Canal, and crossed the Pacific to Korea. The journey took 6 weeks. In later years Merlin never wanted to go on an ocean cruise. Said he had already done that, courtesy of the army. About this same time, his younger brother Bill volunteered, and was sent to Germany.
Merlin spent 4 months in Korea during the Korean War, serving as Scientific and Professional Personnel (the sergeants called it "Specially Protected Persons") with some authority equivalent to a major, though he was only a private. He was assigned surveying work, and so was spared from the fighting on the front. However, it was still dangerous. One time the survey crew walked into a minefield. Another time, the crew examined a pillbox that the enemy had built, poking their heads inside for a look but not entering. A short time later, while they were doing their surveying work on the other side of the valley, the pillbox exploded. It had been boobytrapped. He spent one night in a trench, armed and waiting, in case the front collapsed and the enemy broke through.
Then Bill was killed in an army accident, making Merlin the sole surviving son, and the army was required to remove him from the combat zone. He was sent by ship to Japan, then flown back to the states. He served as the escort for his brother. He finished his 2 years at Camp Carson in Colorado.
Merlin married Joan, whom he had met at Iowa State. They had one son, Michael.
For a few years, Merlin worked at Habco in Columbus, Nebraska, designing grain dryers, then tried an independent grain dryer business with a sales partner, Steve Eaman. He obtained a flying license and a small plane. But when he saw cars on the highways below moving faster than his plane, he gave up flying. He also served as treasurer for a credit union, where he saw firsthand how most people handled money. He observed that very few people ever save. About half the people spend money as fast as they earn it, and half spend money faster than they earn it.
Lennox, an air conditioning and heating manufacturer, bought their business in 1959, and he joined them, starting what would turn out to be a 50 year career. He began at Des Moines in Lennox's agriculture division.
Merlin married again, to his sister Betty's Australian pen pal, Patricia.
Lennox closed their agricultural business, and Merlin moved to the commercial controls work at headquarters in Marshalltown, Iowa, eventually rising to Chief Engineer. He standardized the controls on 24 VAC, in part because many electric items designed for 12 VDC, on which the automotive industry had standardized, also work with 24 VAC power. Around then, Merlin and Patricia had their two sons, Brenton and Derek.
Texas
In 1977, Lennox moved their headquarters to the Dallas-Ft. Worth area in Texas, and many of the employees and their families, including the Chapins, moved with the company. Merlin lived with his family in the same house in The Colony, Texas for the next 40 years, working for Lennox, seeing his sons through school, and maintaining his classic cars. In 2009, at the age of 81, Merlin retired from Lennox.
For many of our summer vacations, we drove to the mountains out west, in part to escape the Texas summer heat. Visited almost every national park west of the Mississippi. Also made a few visits to Patricia's birth nation, Australia. And, of course, visited Iowa often, taking US 69 and I44 to Joplin, then US 71 to Kansas City, rather than I35 all the way.
Merlin had intended to make the '69 Ford van into a vacation vehicle, but this ambition was never realized. However, the van was driven for the trip to Alaska in 1987, and Nova Scotia in 1988. For Alaska, his Lennox coworkers bet on where the van would break down and be abandoned. The winner was the one who bet the van would finish the entire trip and make it back to The Colony.
The '69 van finally failed in 1996 in Little Rock, on the return from moving Derek to his new job in Washington D.C. Upon hearing at a repair shop that it might take a week to get around to repairing the van, but that they had an old '72 GMC pickup for sale, he bought the pickup. But he would not dispose of the van then and there, saying "let's not be hasty." A month later, he finally conceded that the van was not worth saving. He liked having a van, and, having experienced the superior quality of Japanese vehicles firsthand with an '83 Toyota Celica Derek got, ventured away from Ford and bought a Mazda MPV. (Brenton worked around his Ford fixation by getting a Ford Festiva, which is actually a rebranded Kia.) When Brenton got a job in D.C. in 2001, he used the MPV to move Brenton, and it broke down in southwest Virginia. He had that van towed to relatives on his mother's side not too far away in North Carolina, and bought an '88 Mercury Grand Marquis to drive back to Texas.
Afterword
Perhaps Merlin's greatest contribution to Lennox was organizing the control systems in a modular fashion. Traditionally, manufacturers created one diagram for every combination of A/C, furnace, and thermostat they used. This meant that if there were, for instance, 30 models of A/C units, 50 models of furnaces, and 100 models of thermostats to choose from, they could need to generate 30x50x100 = 150,000 diagrams. More than once, management got in a panic over the possiblity that they would need to create millions of diagrams as the choices expanded. Merlin instead created a system in which a full diagram could be assembled from sectional diagrams as needed. Using the numbers from the above example, they would need only 30+50+100 = 180 diagrams in order to instantly create the full diagram for any combination of hardware desired.
Merlin kept a lifelong interest in agriculture and science, following the technological advances, maintaining membership in the ASABE, and subscribing to many scientific and agricultural publications.
Photos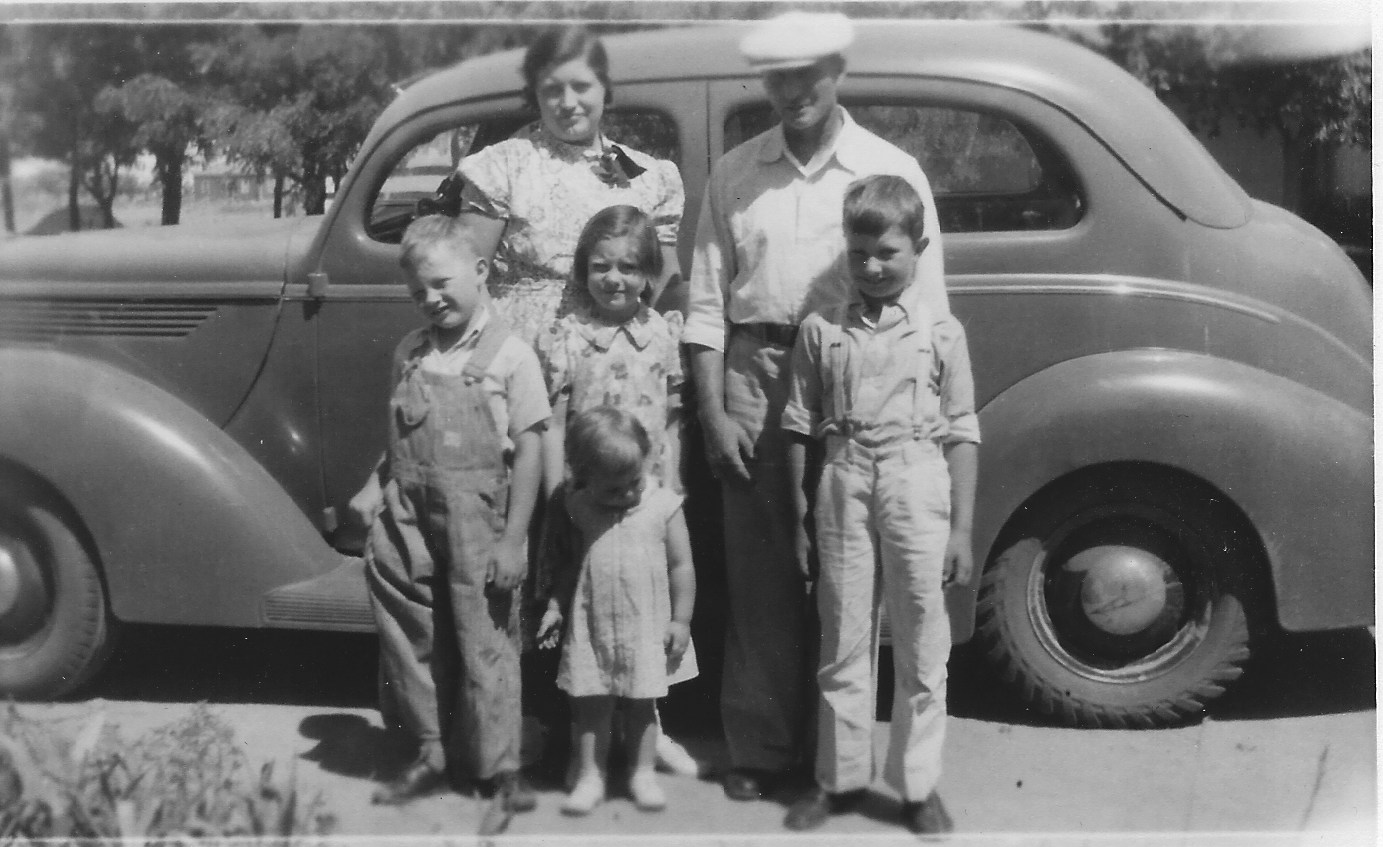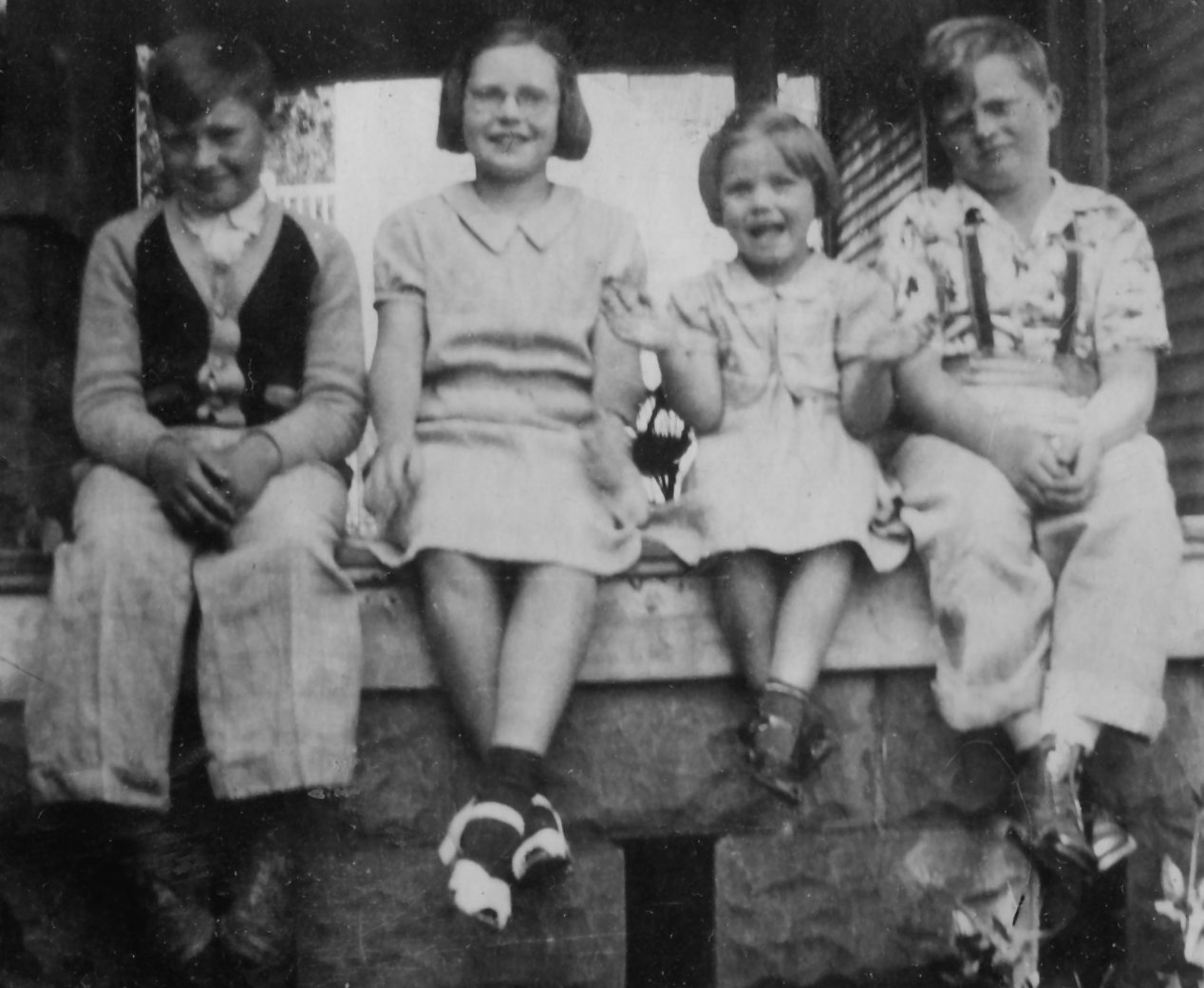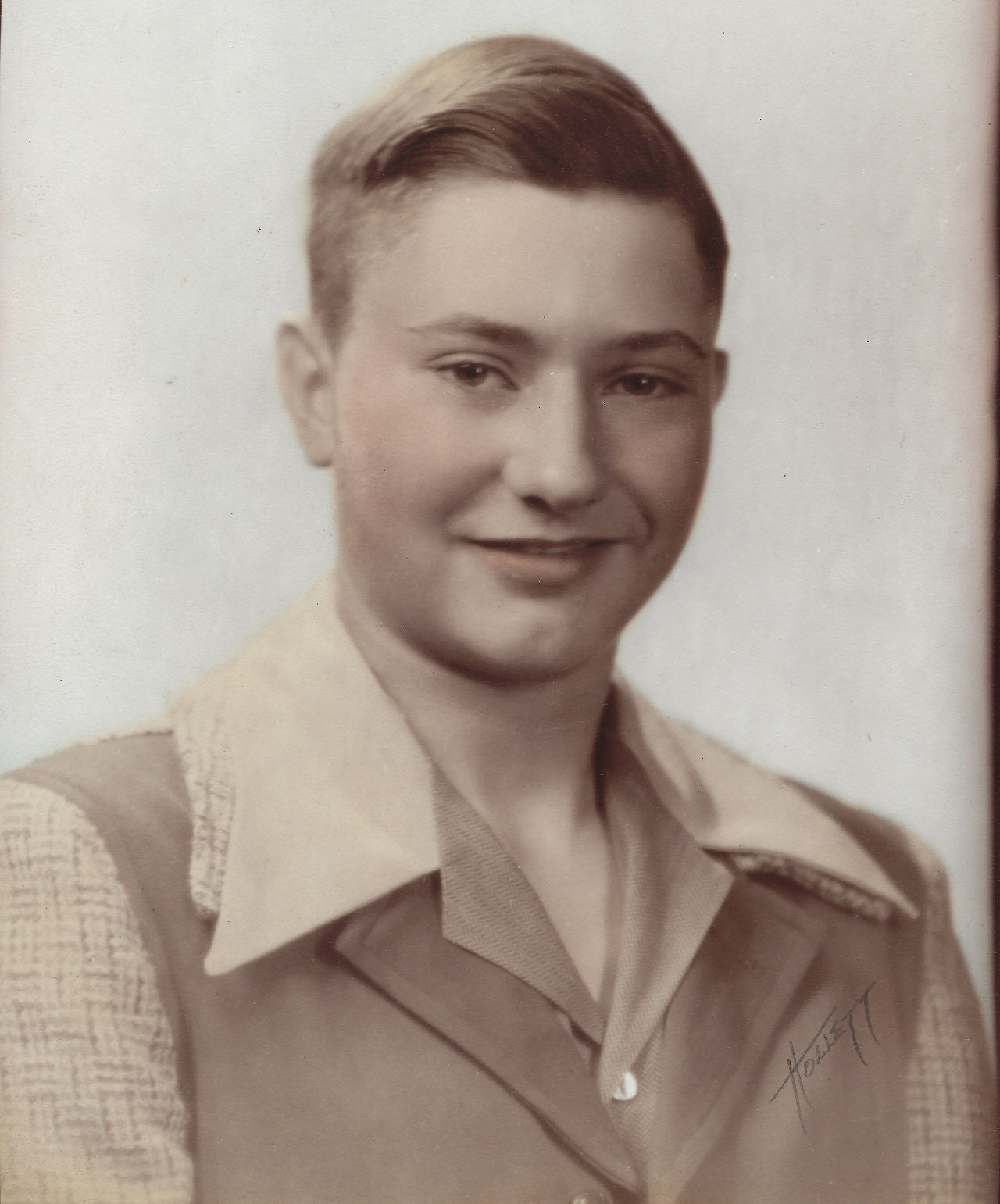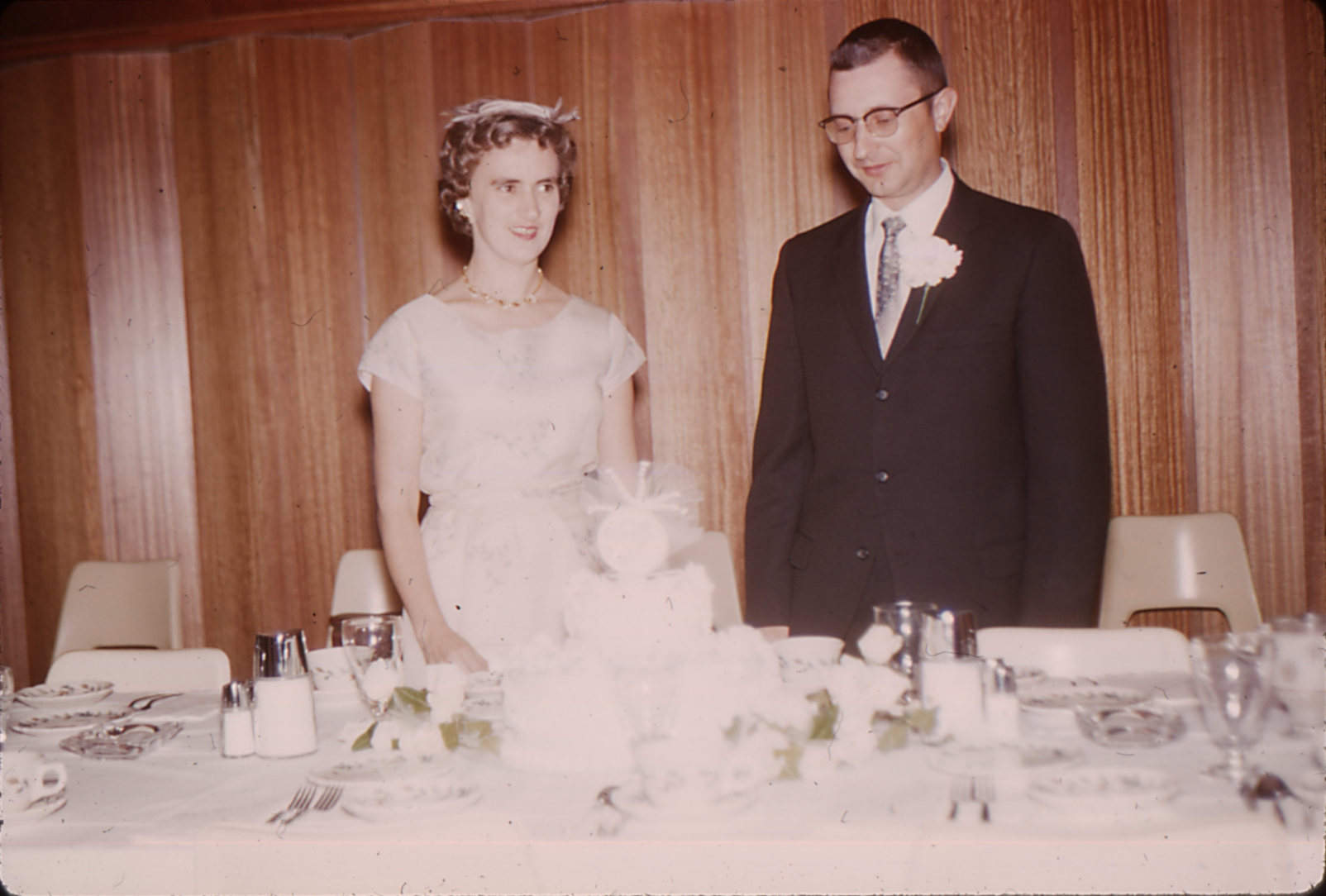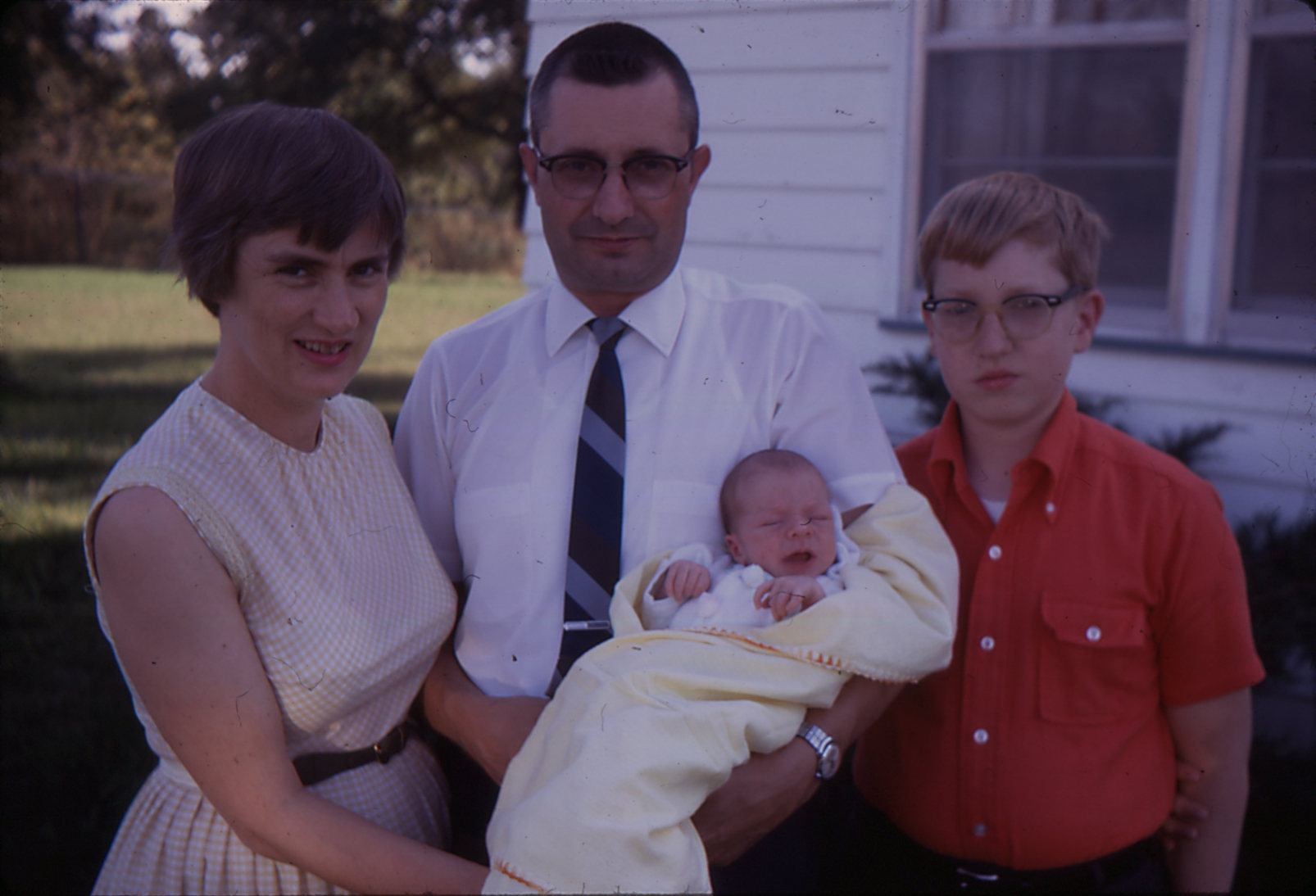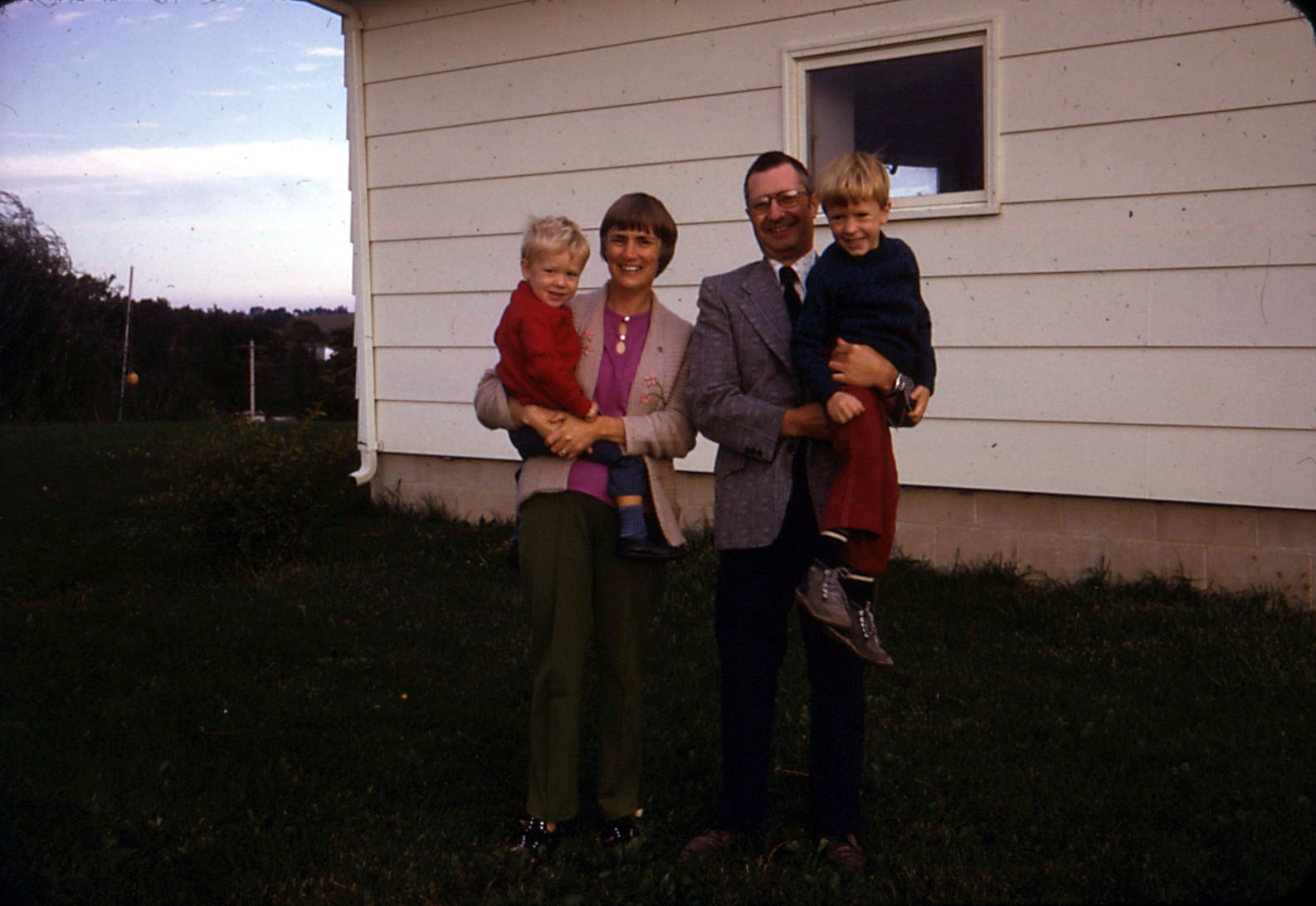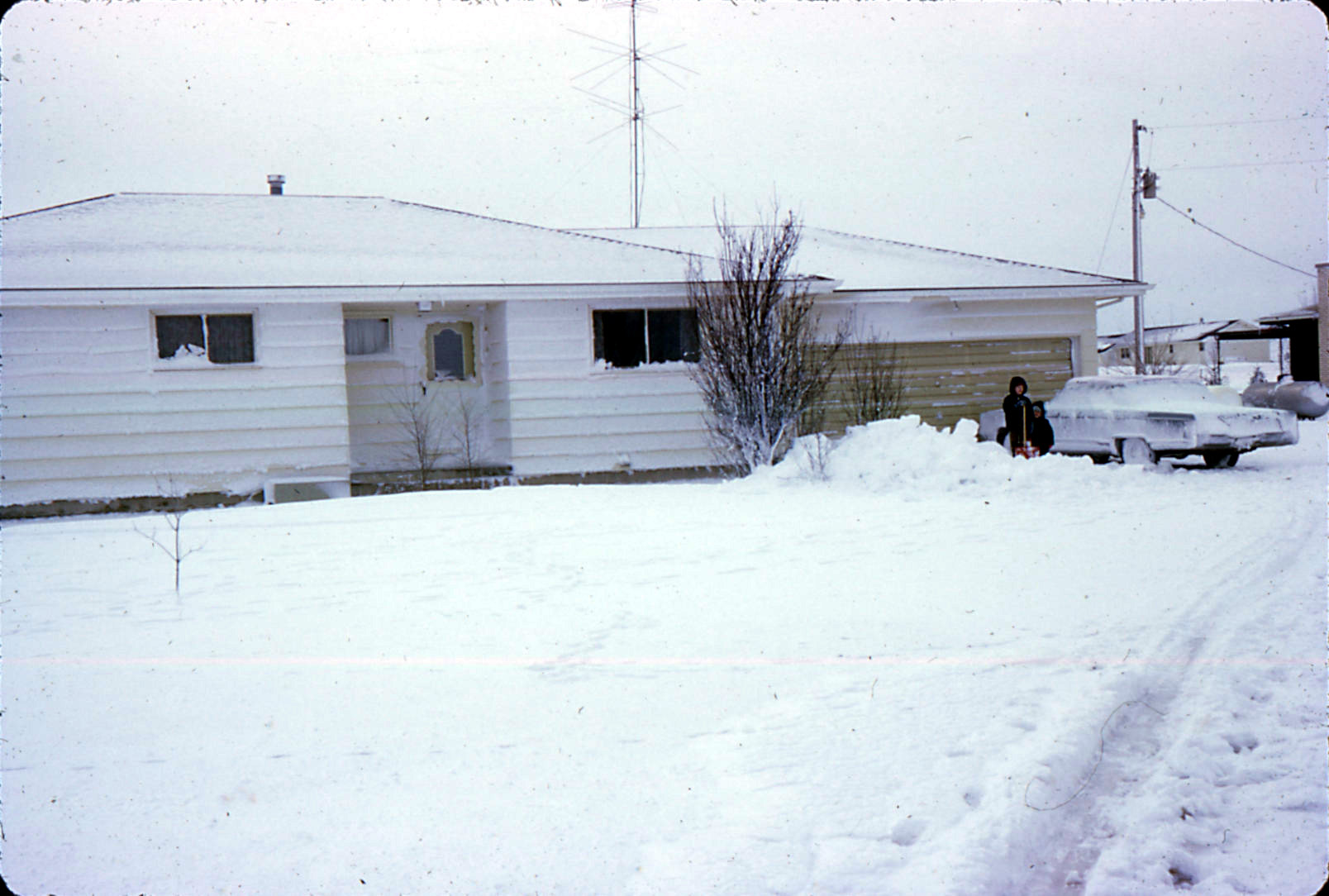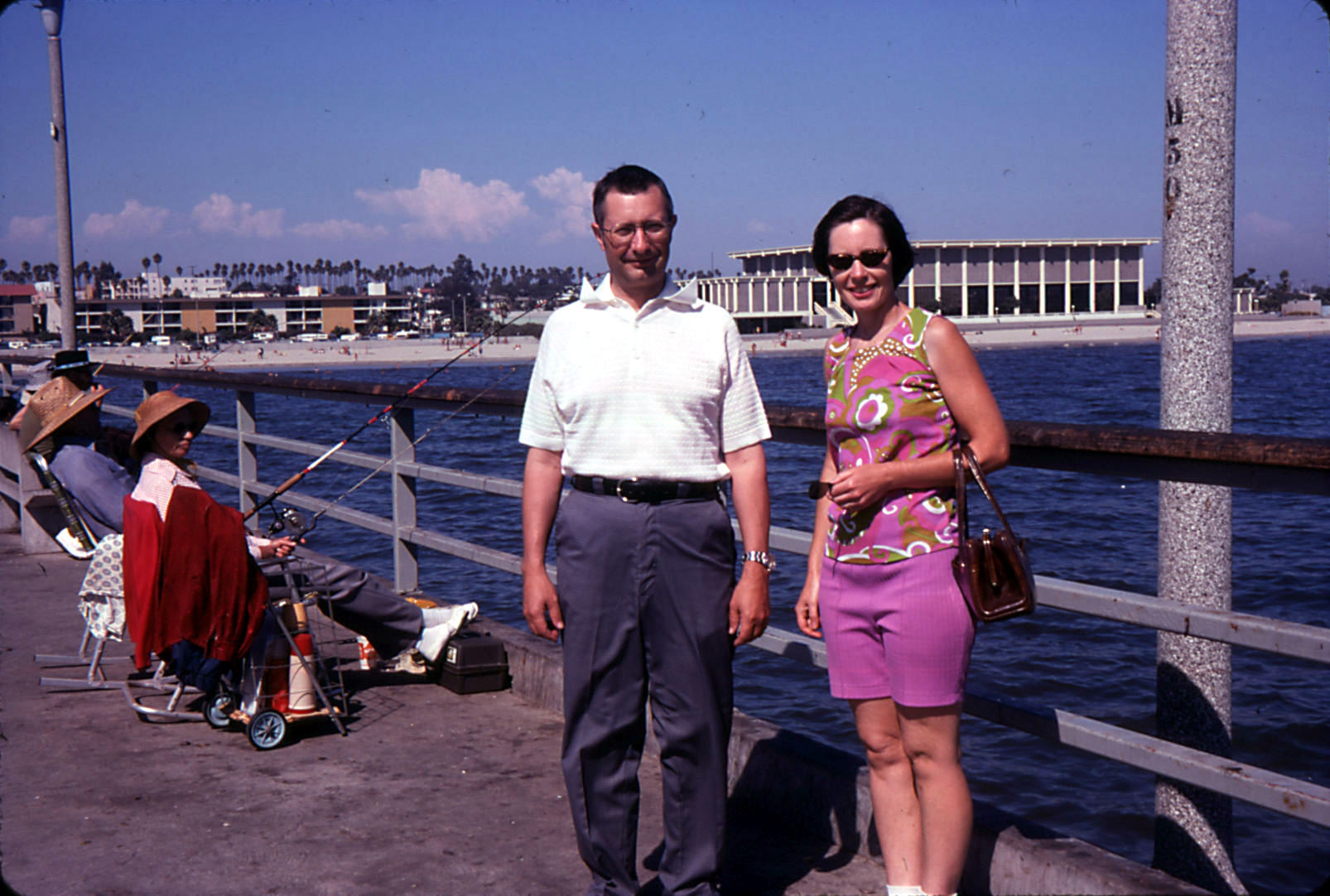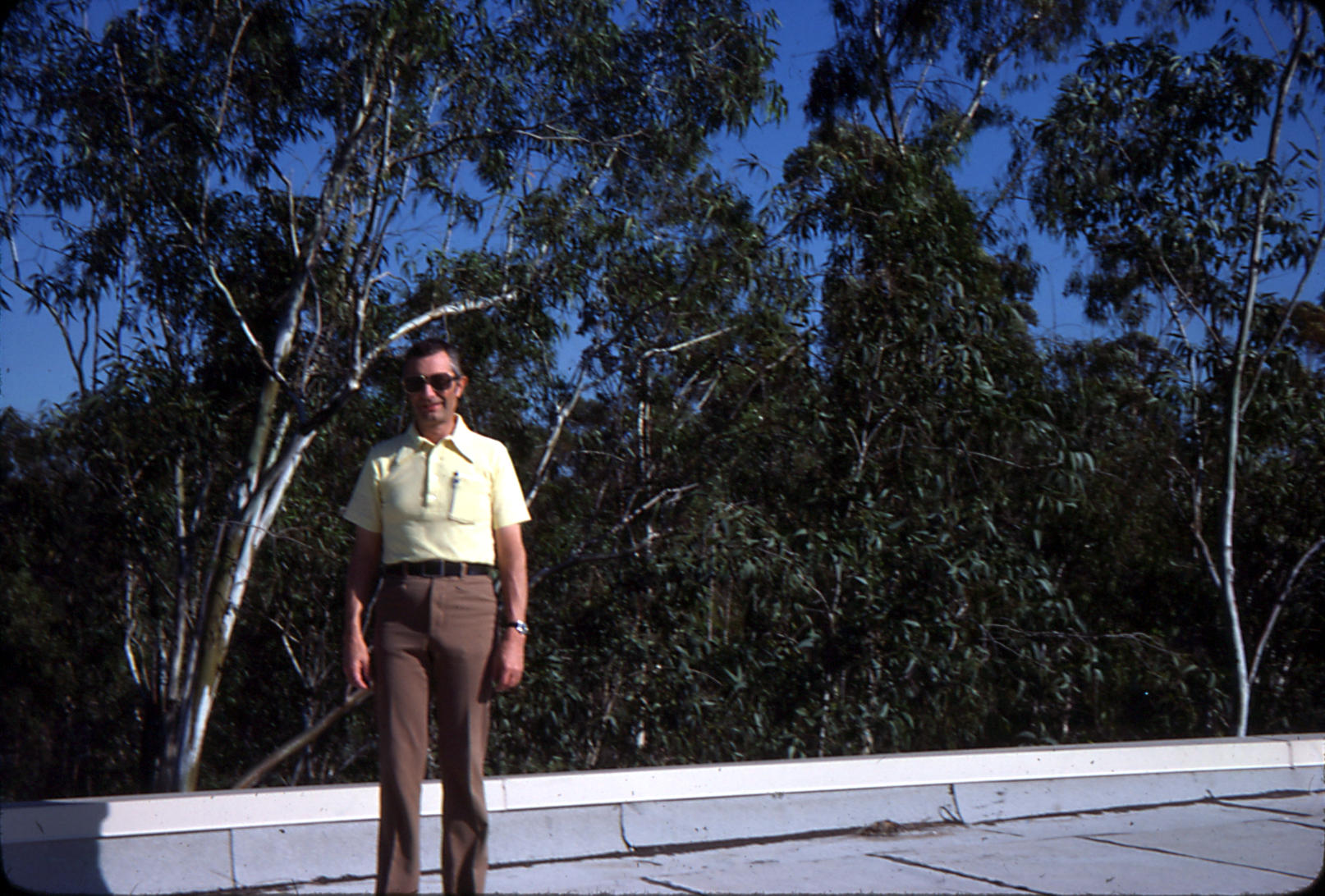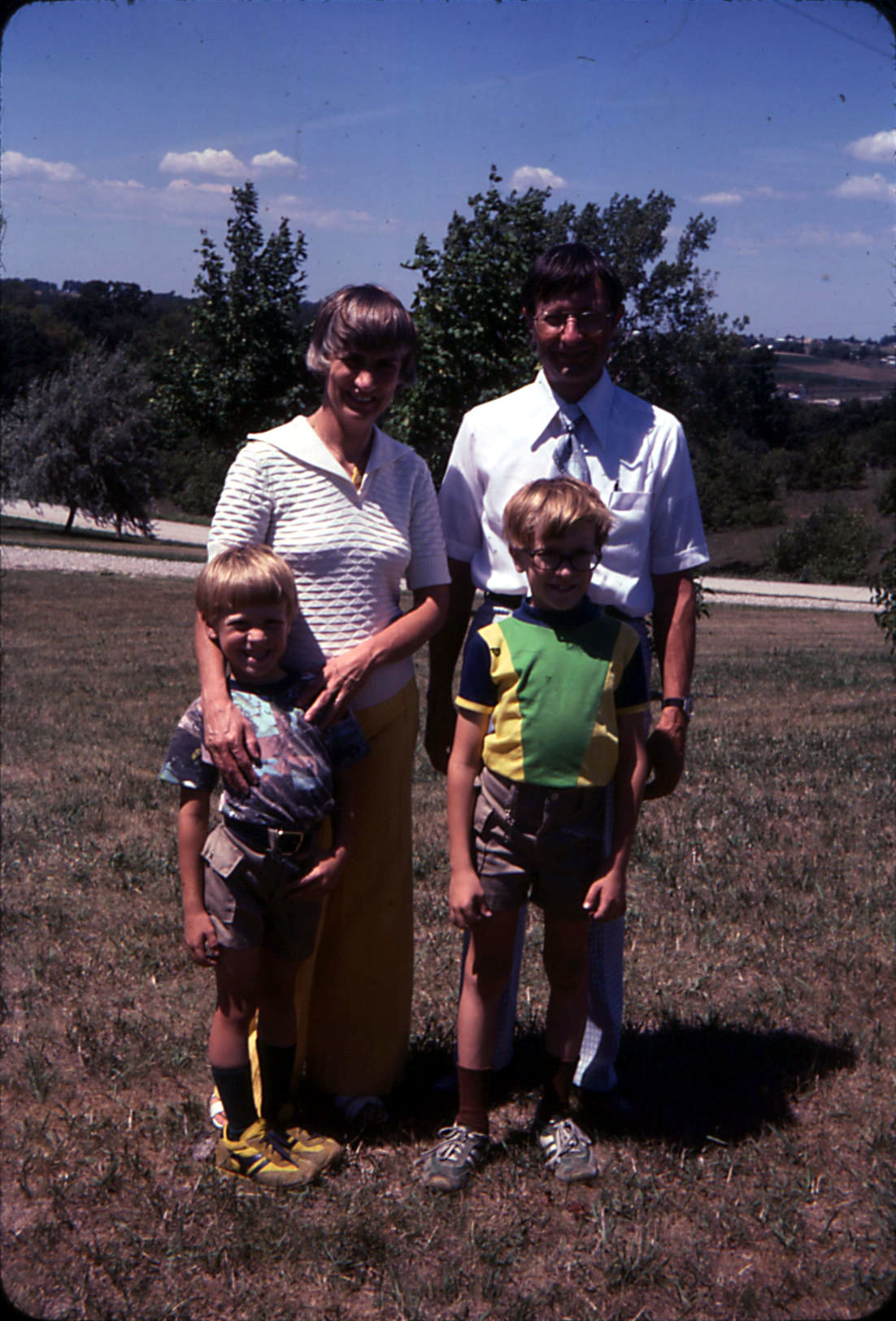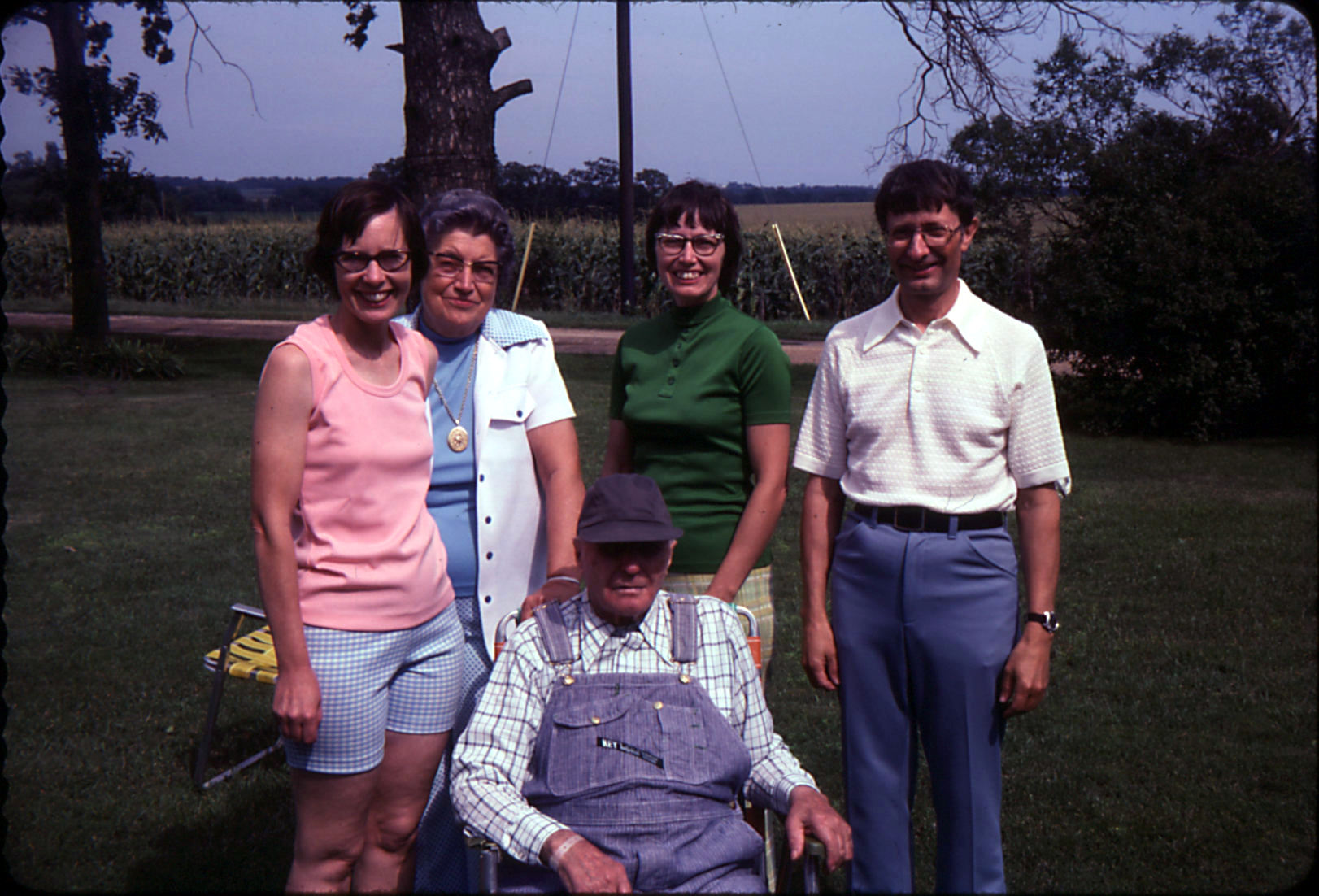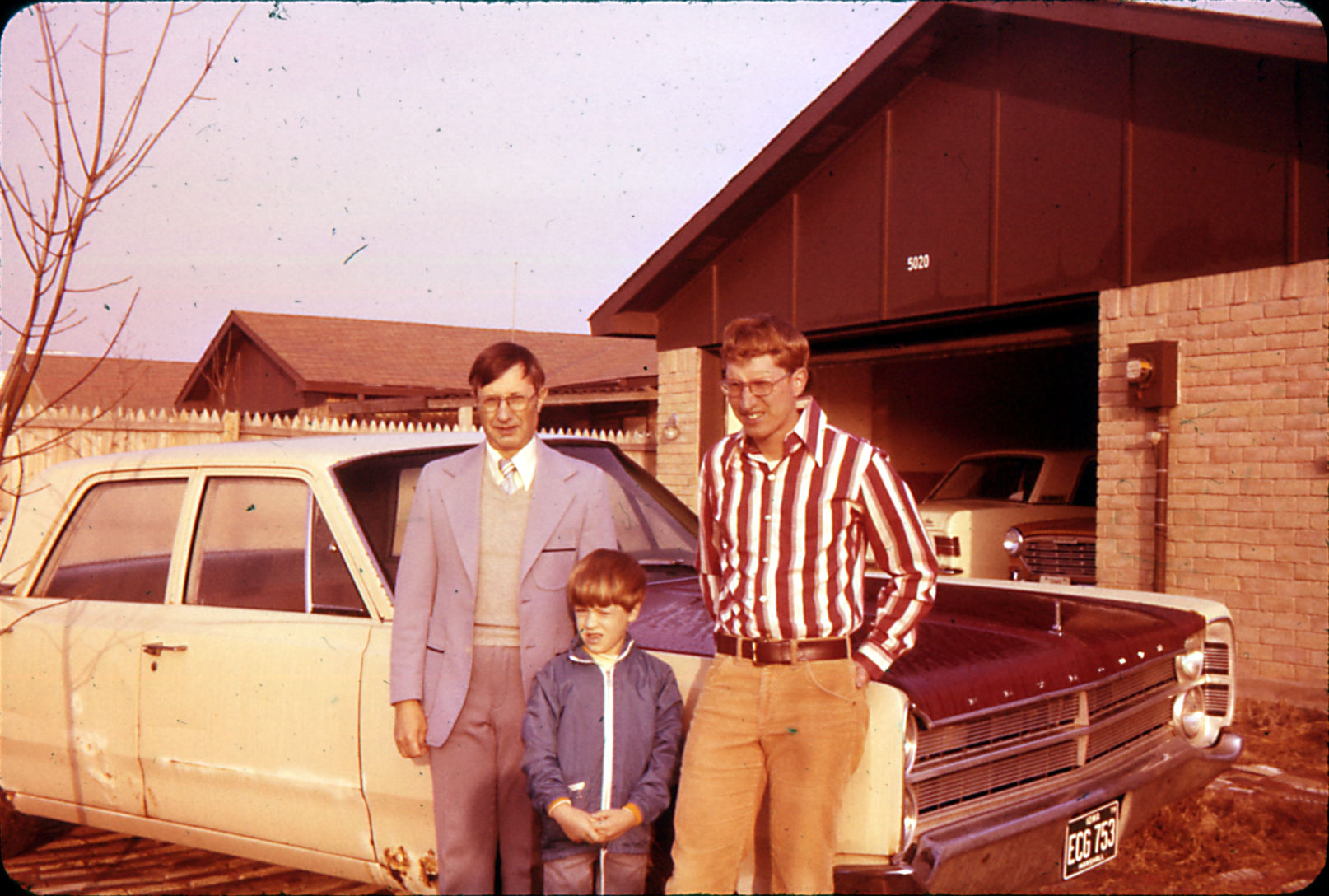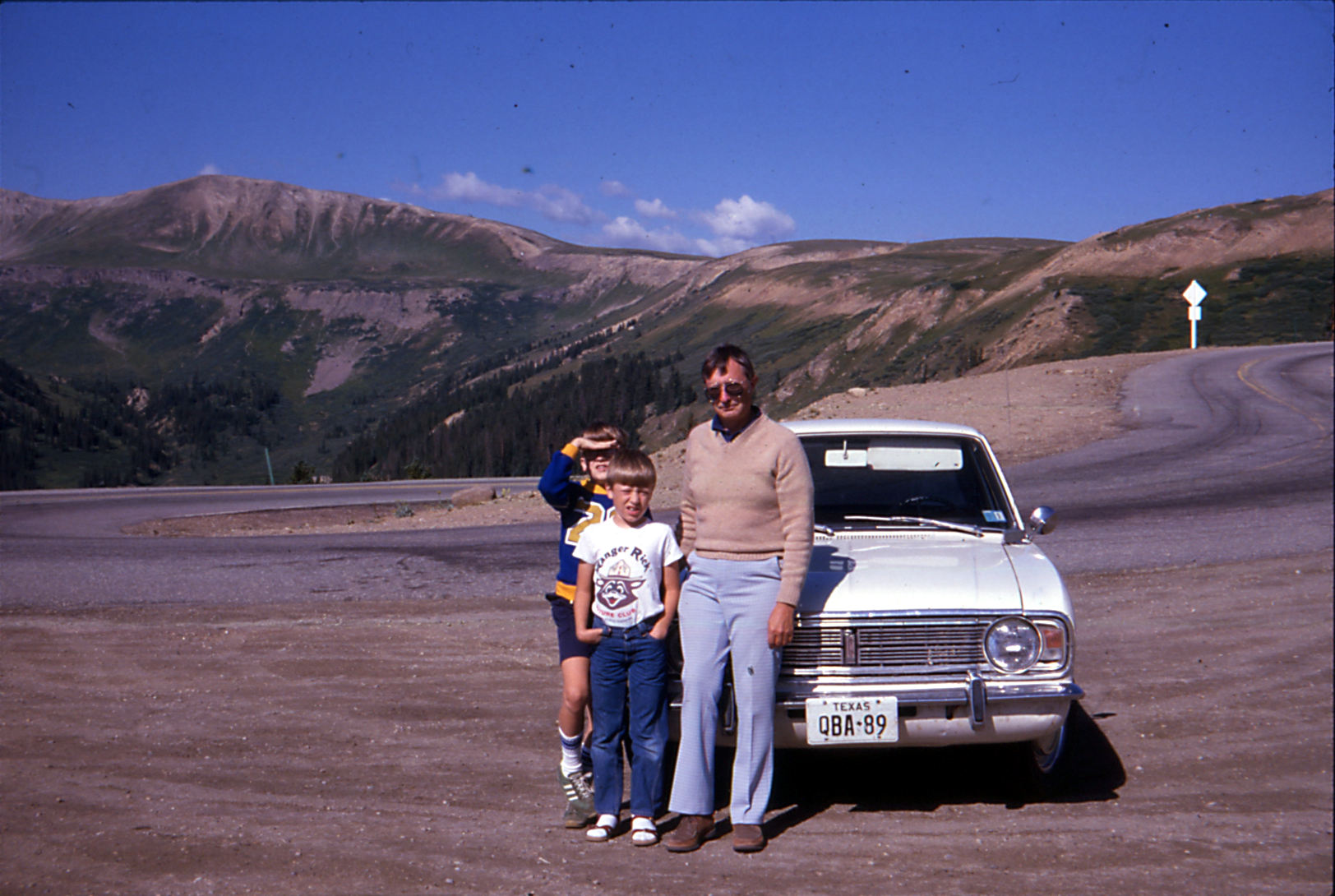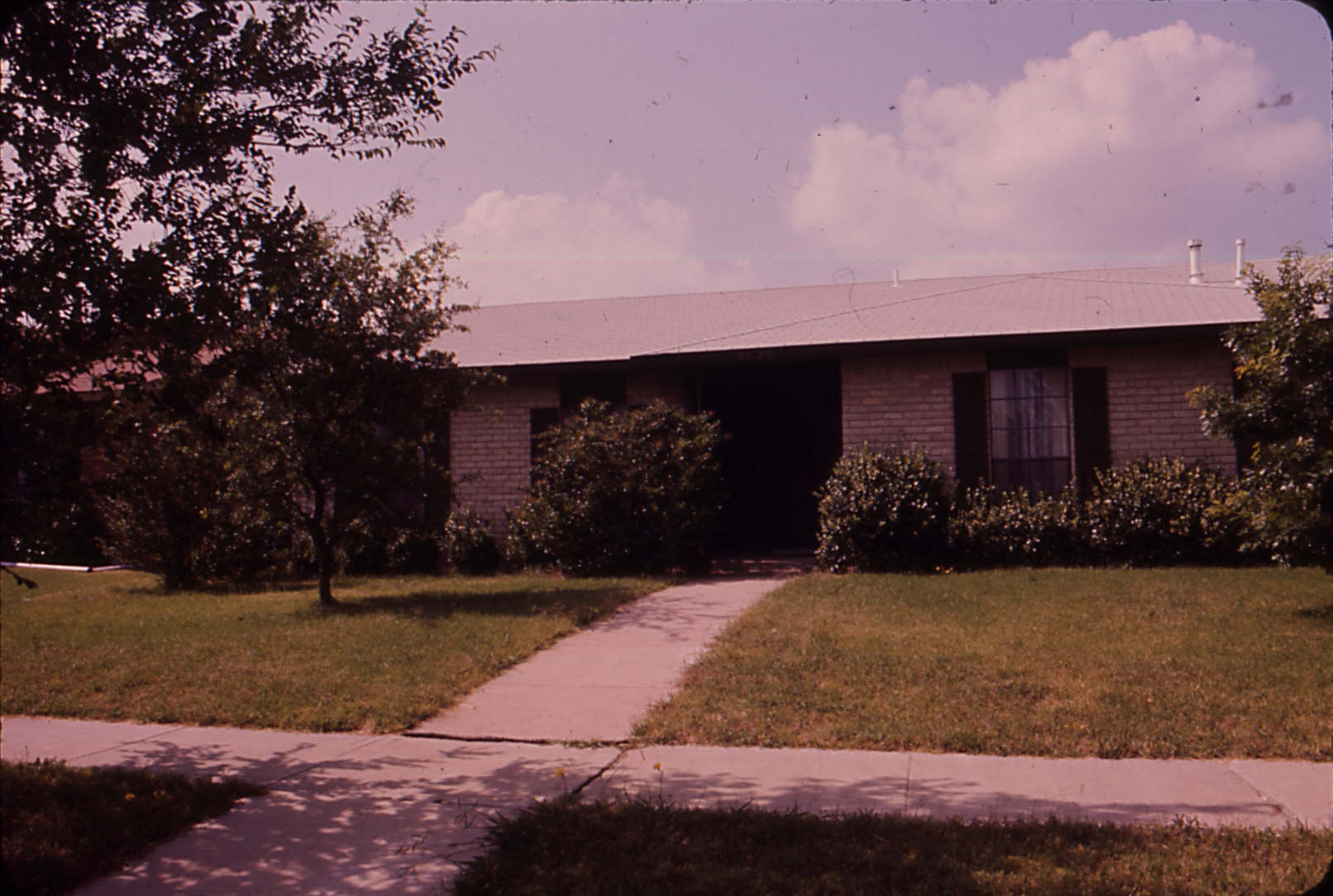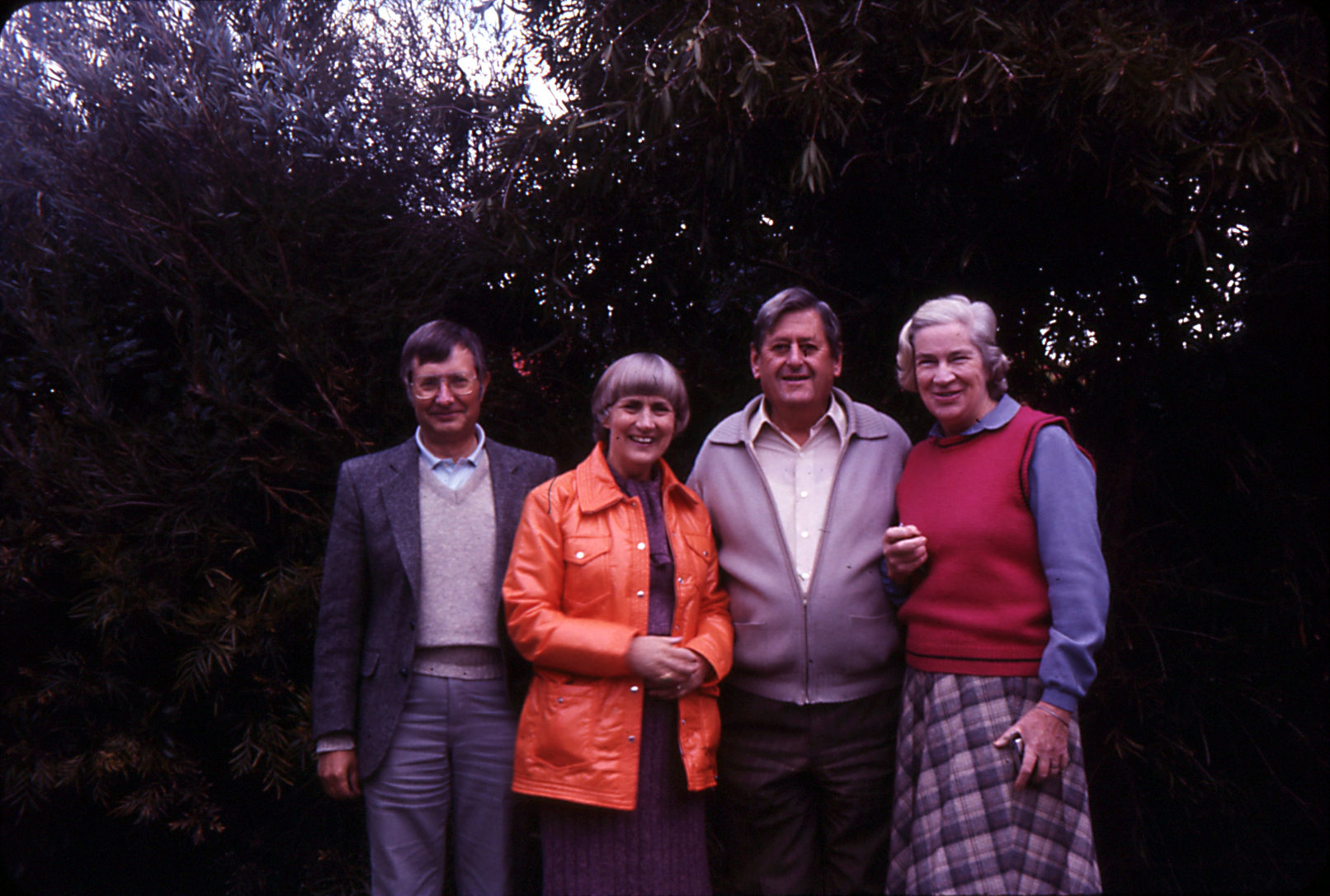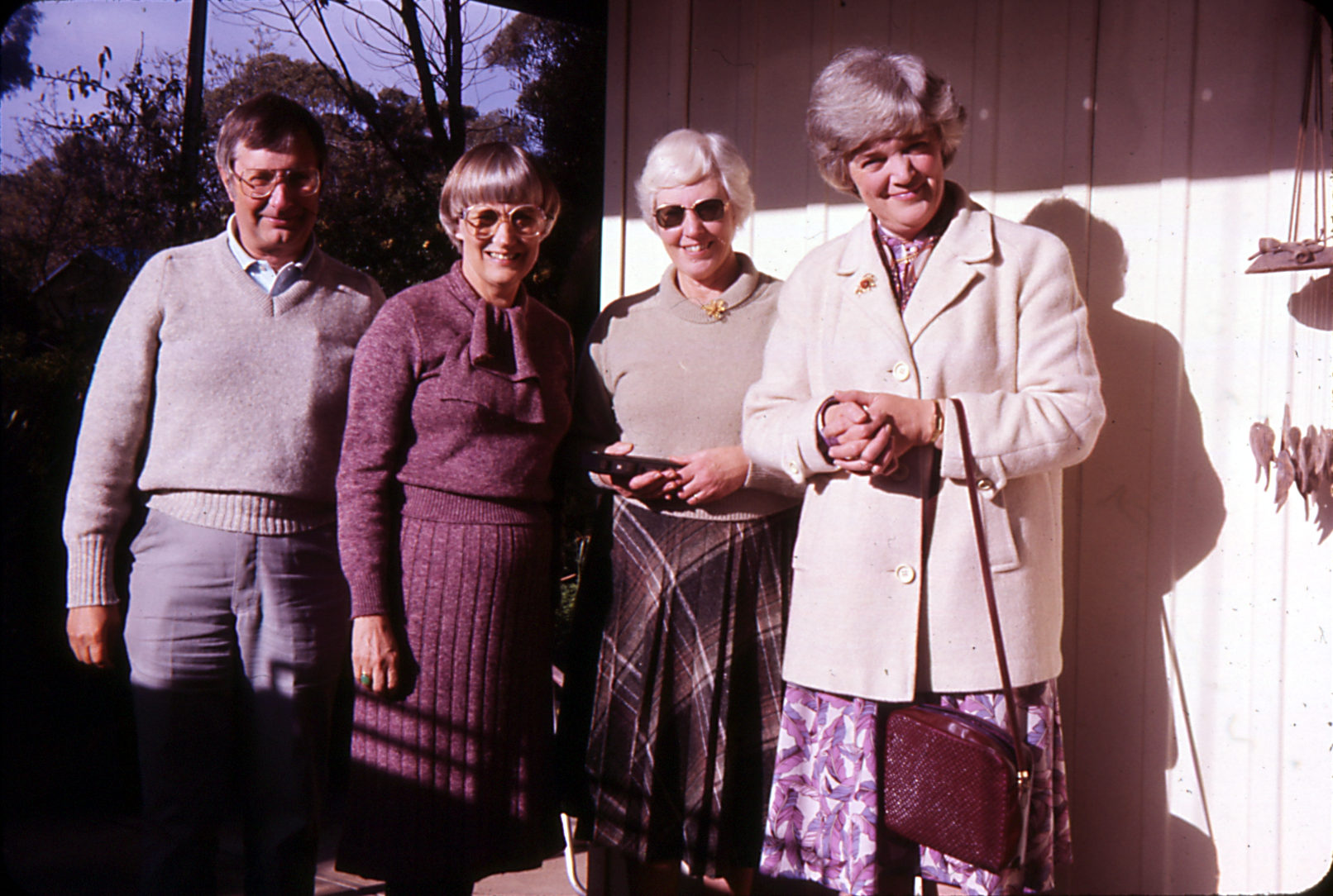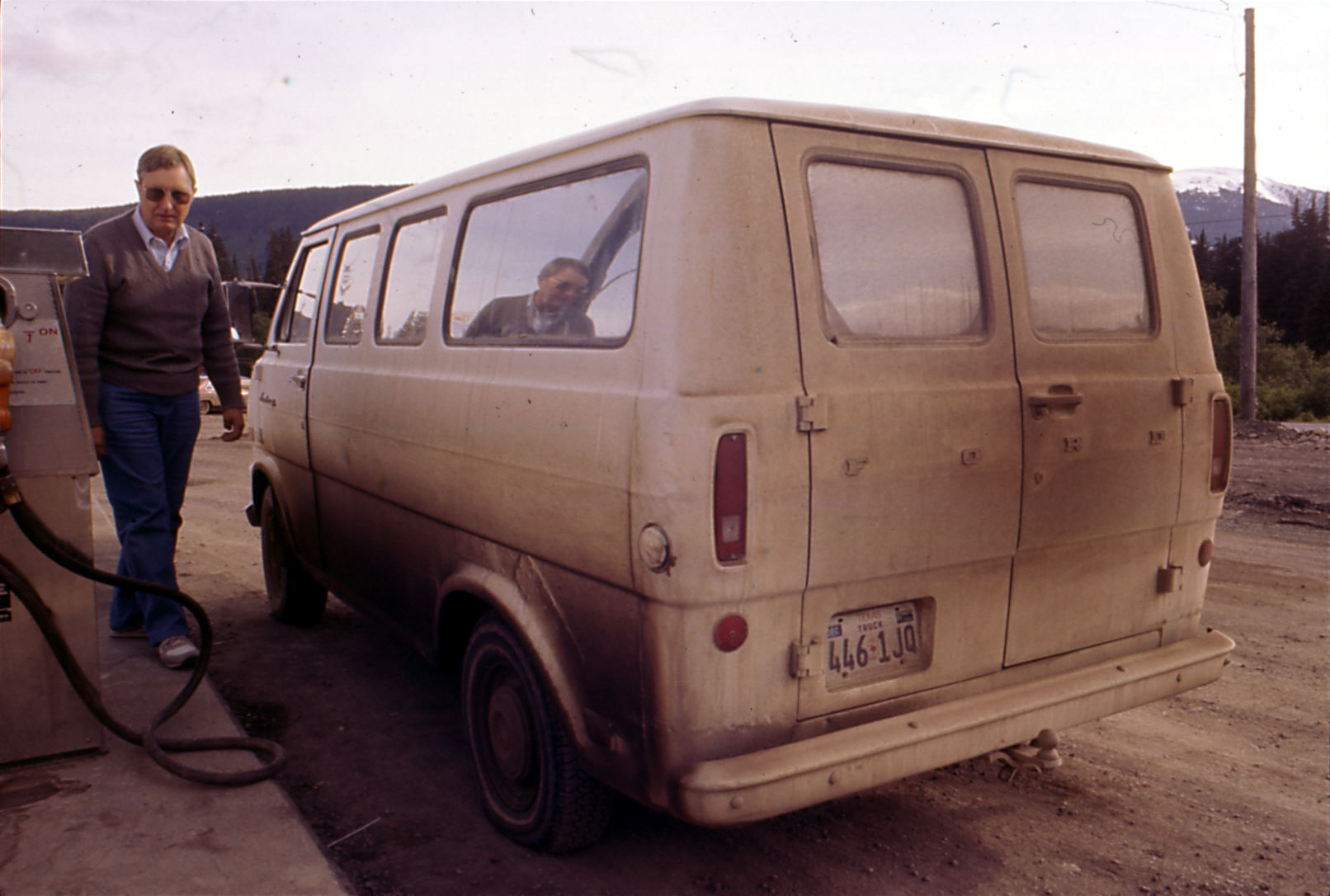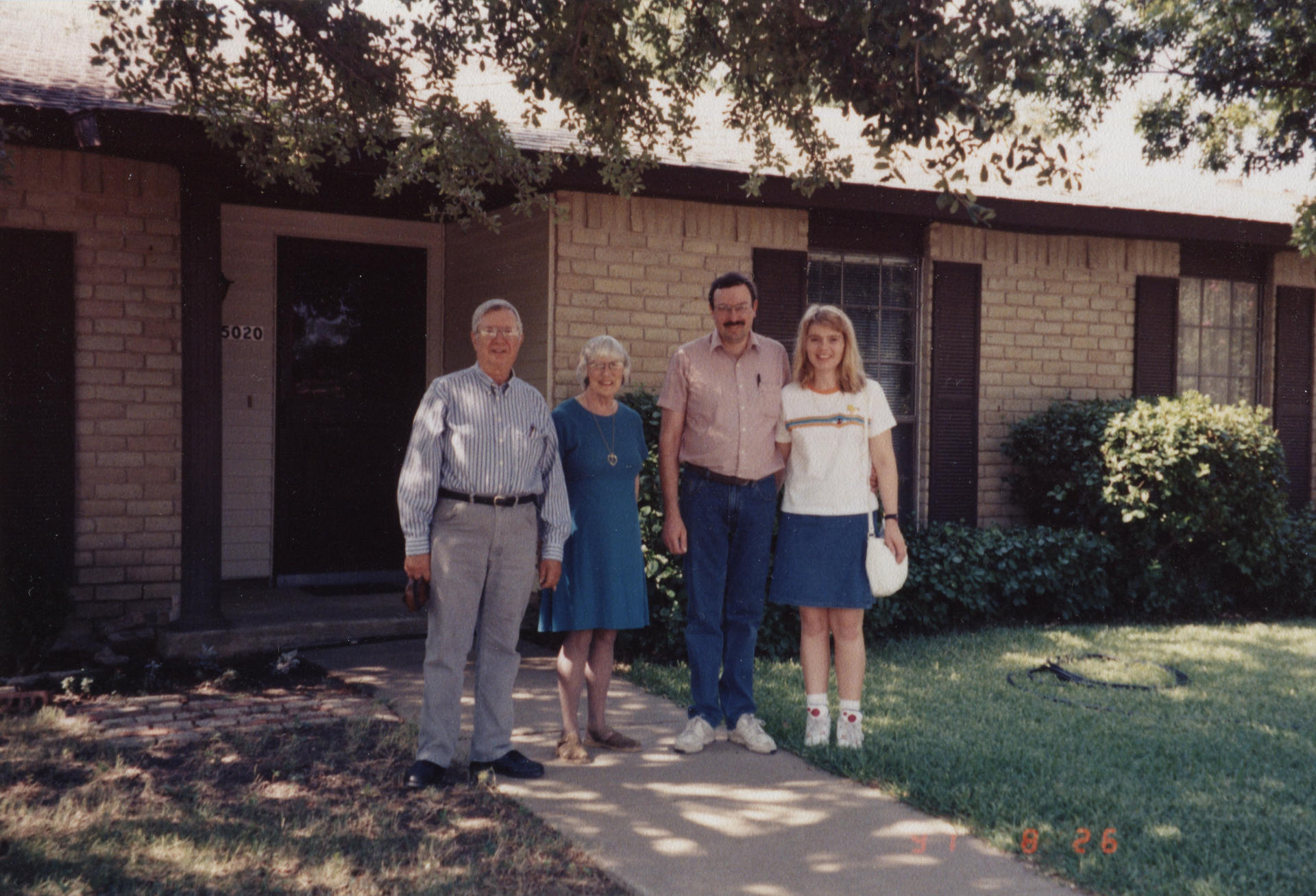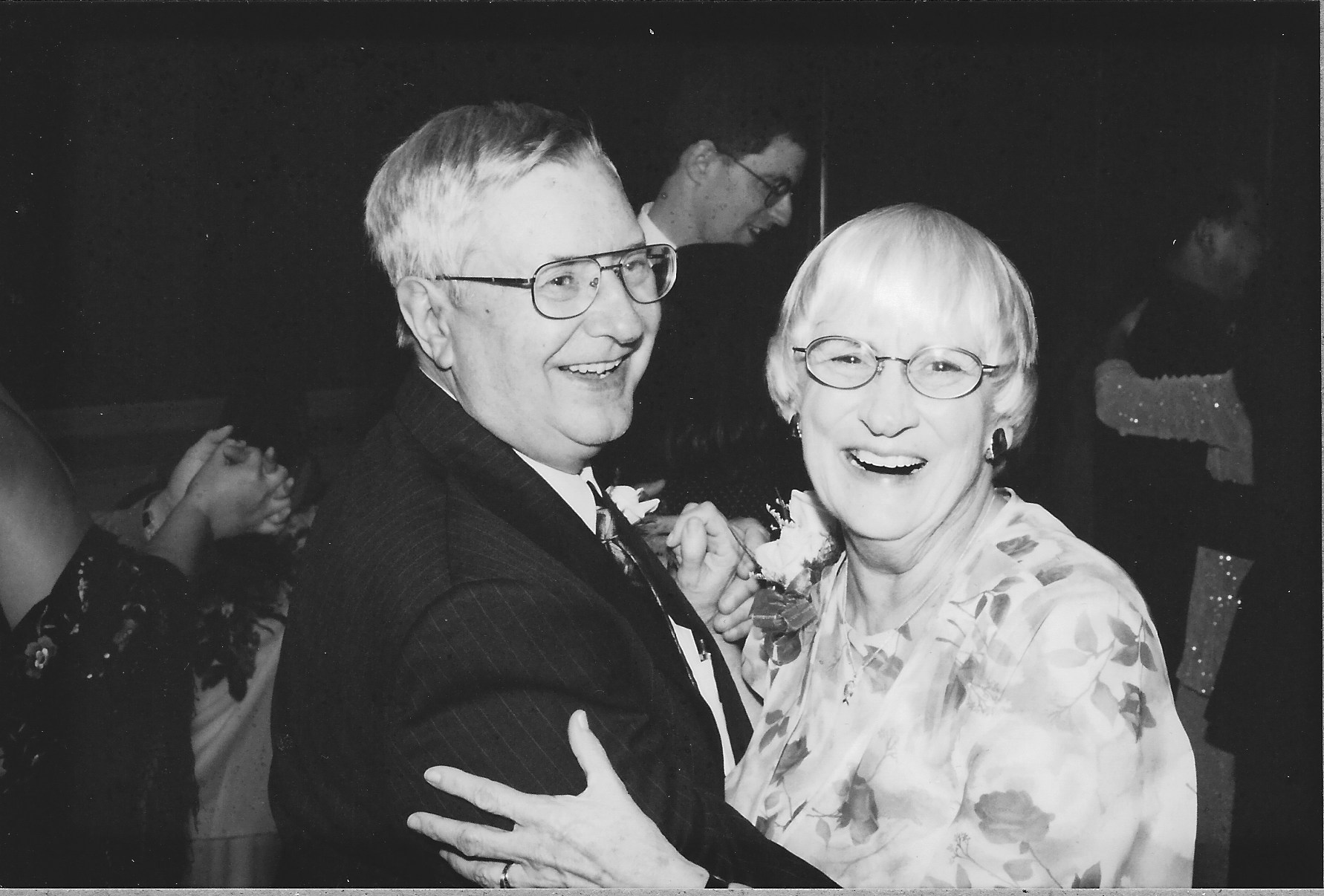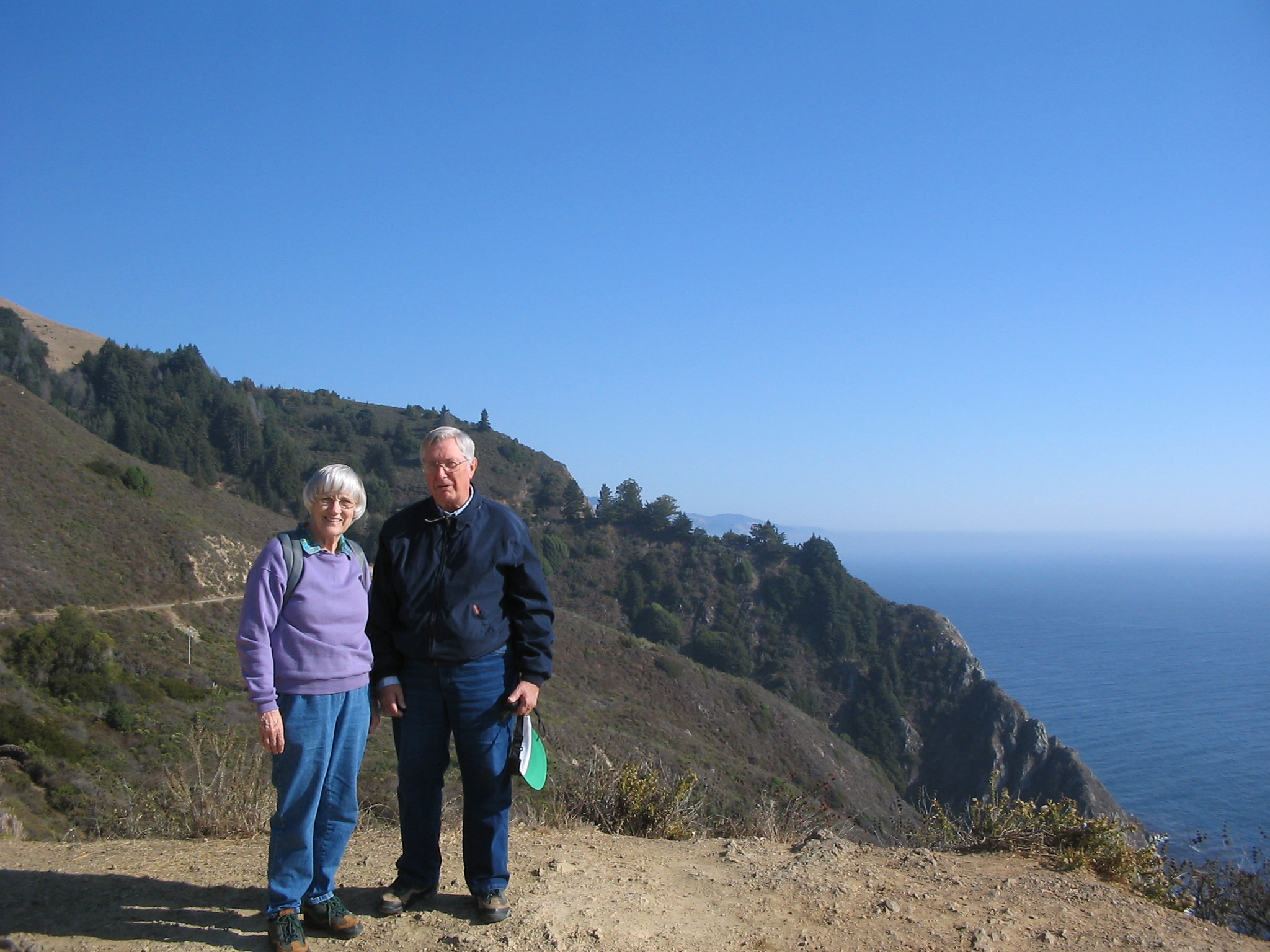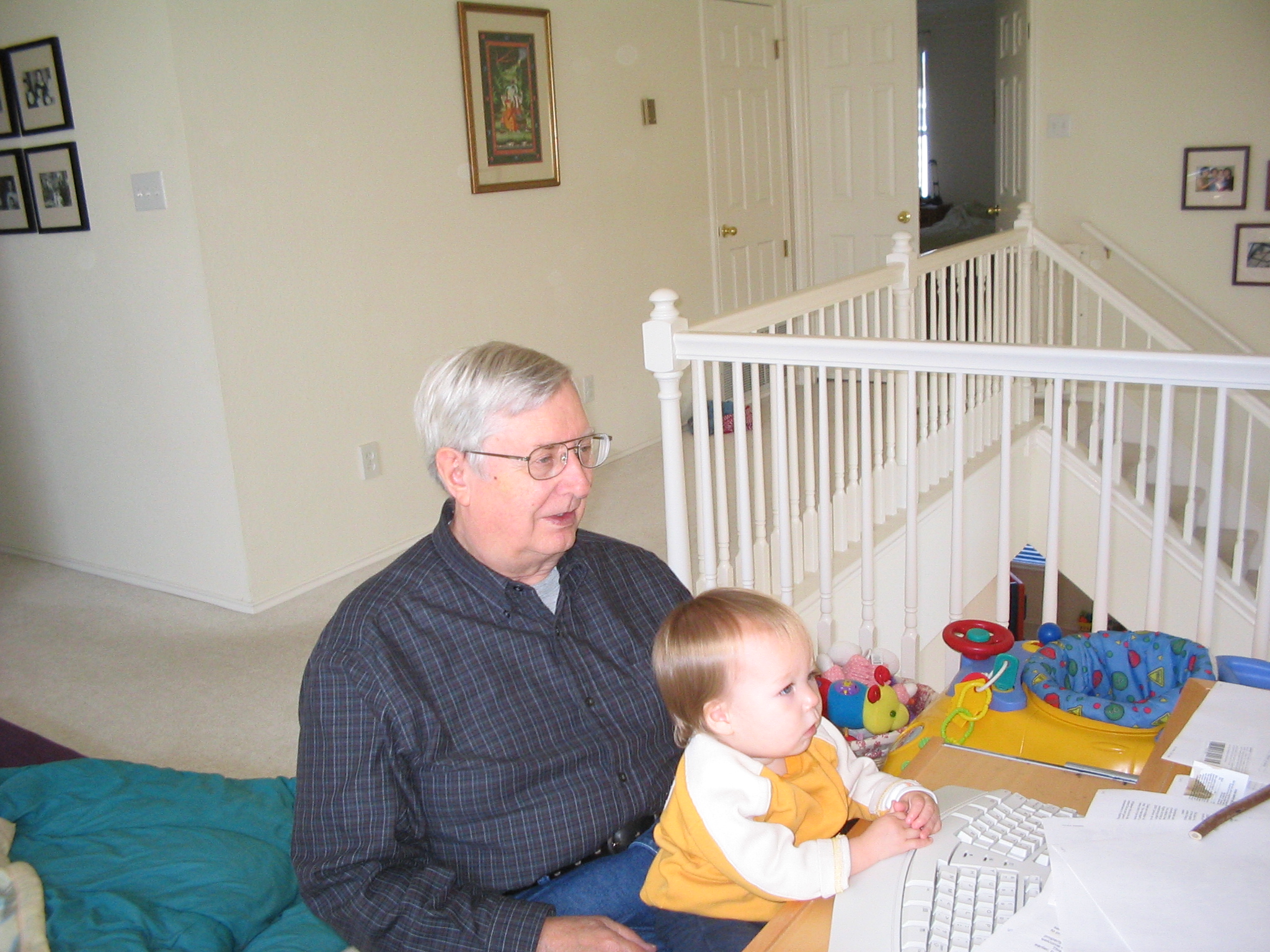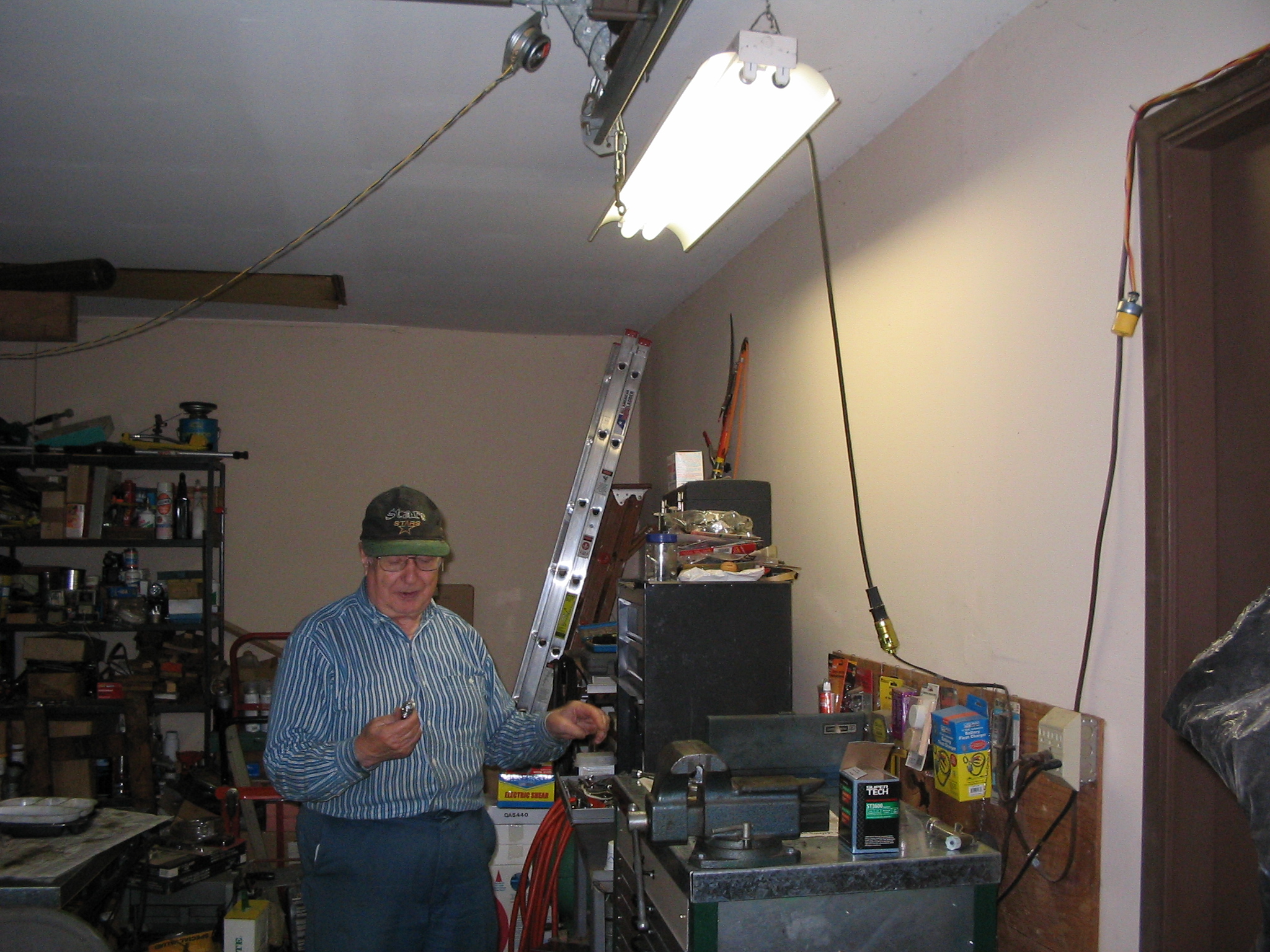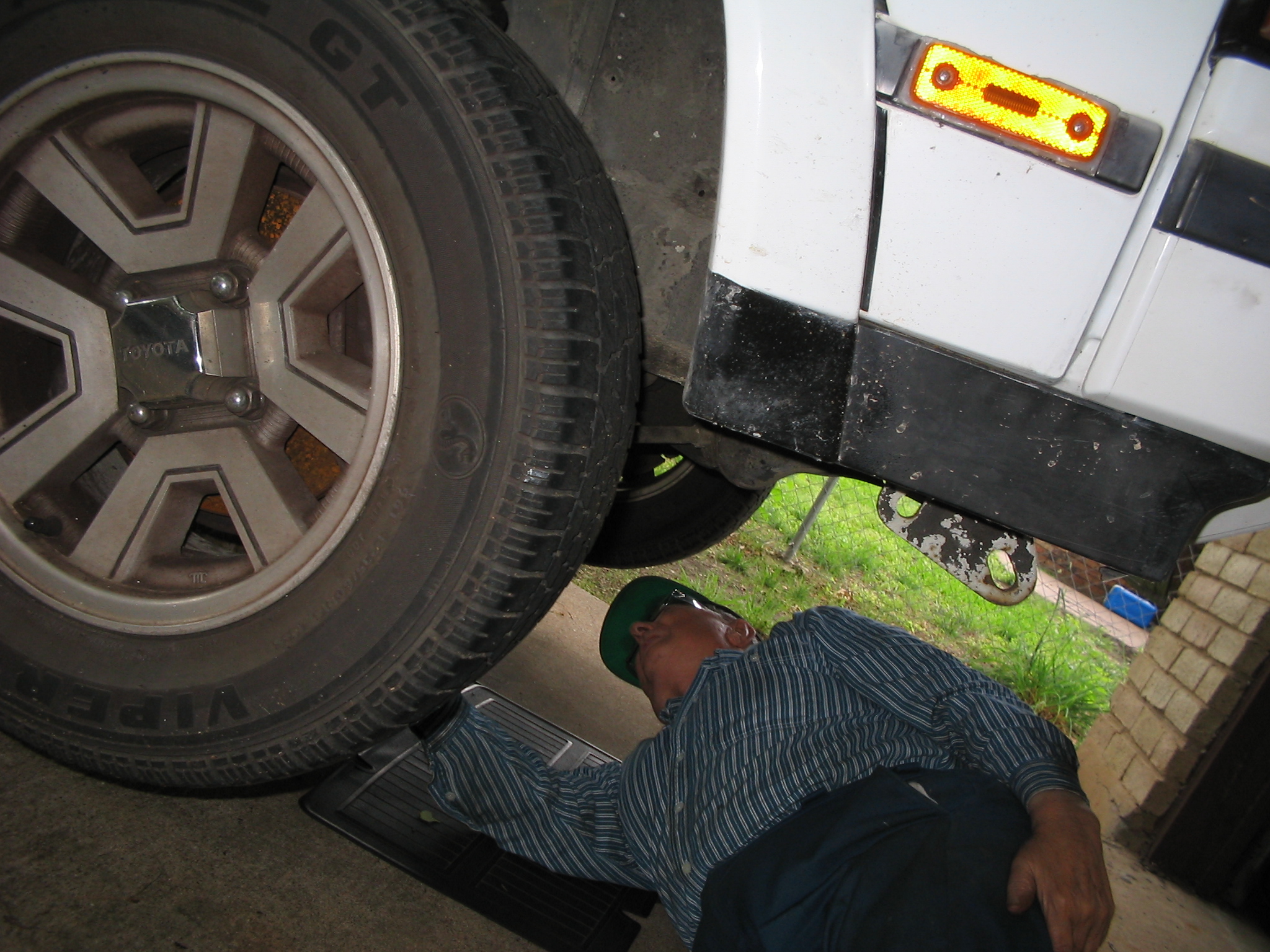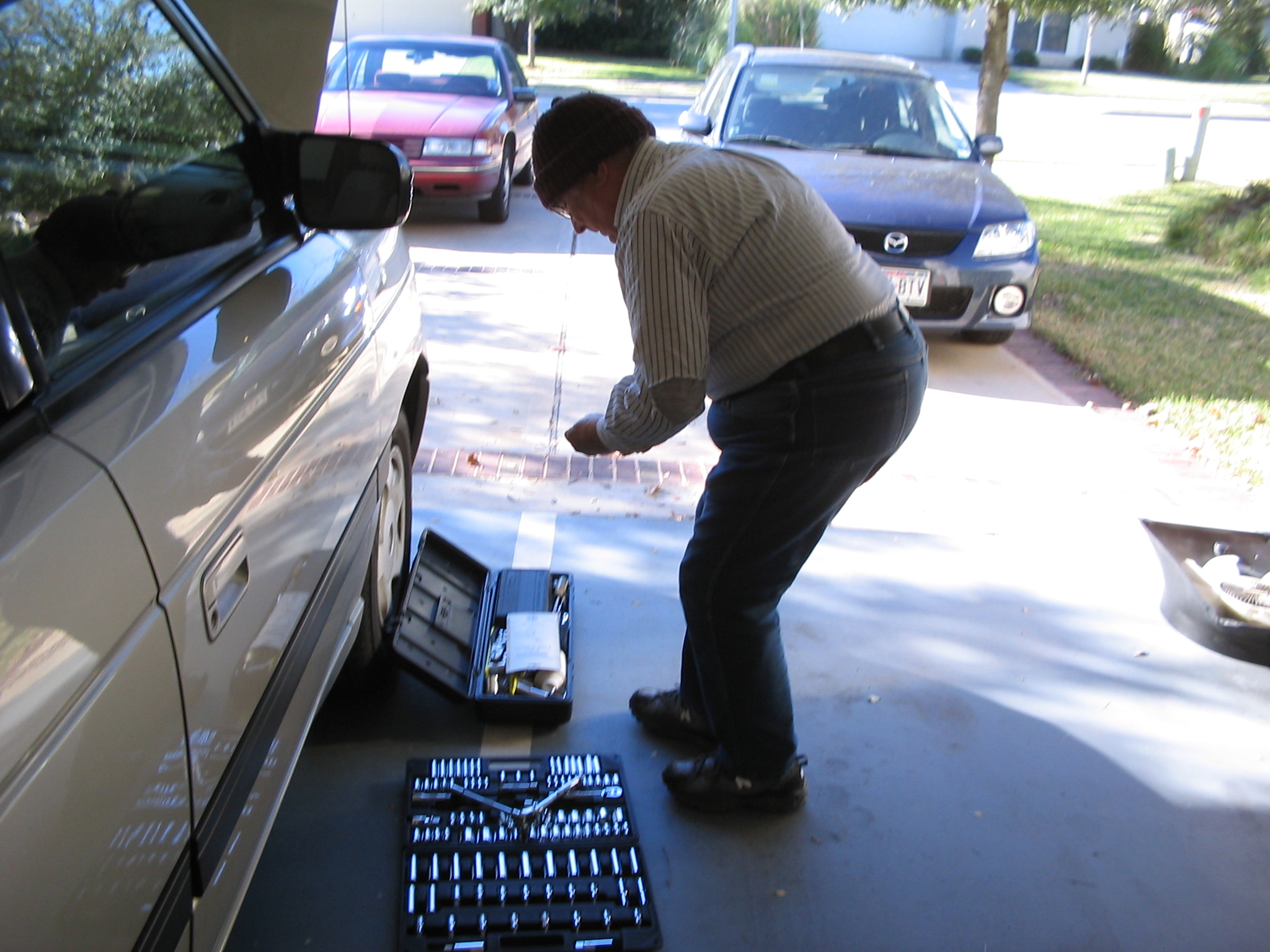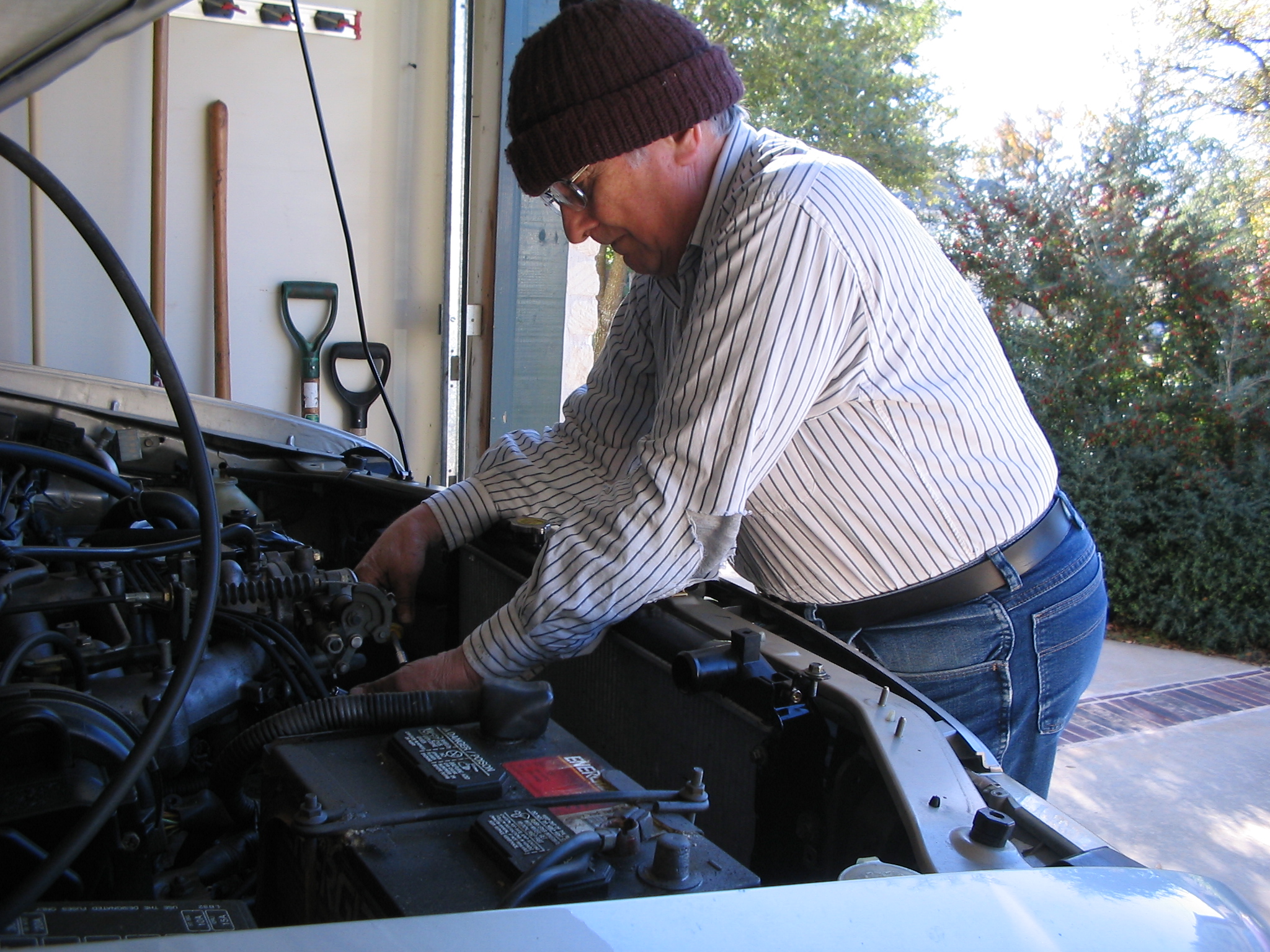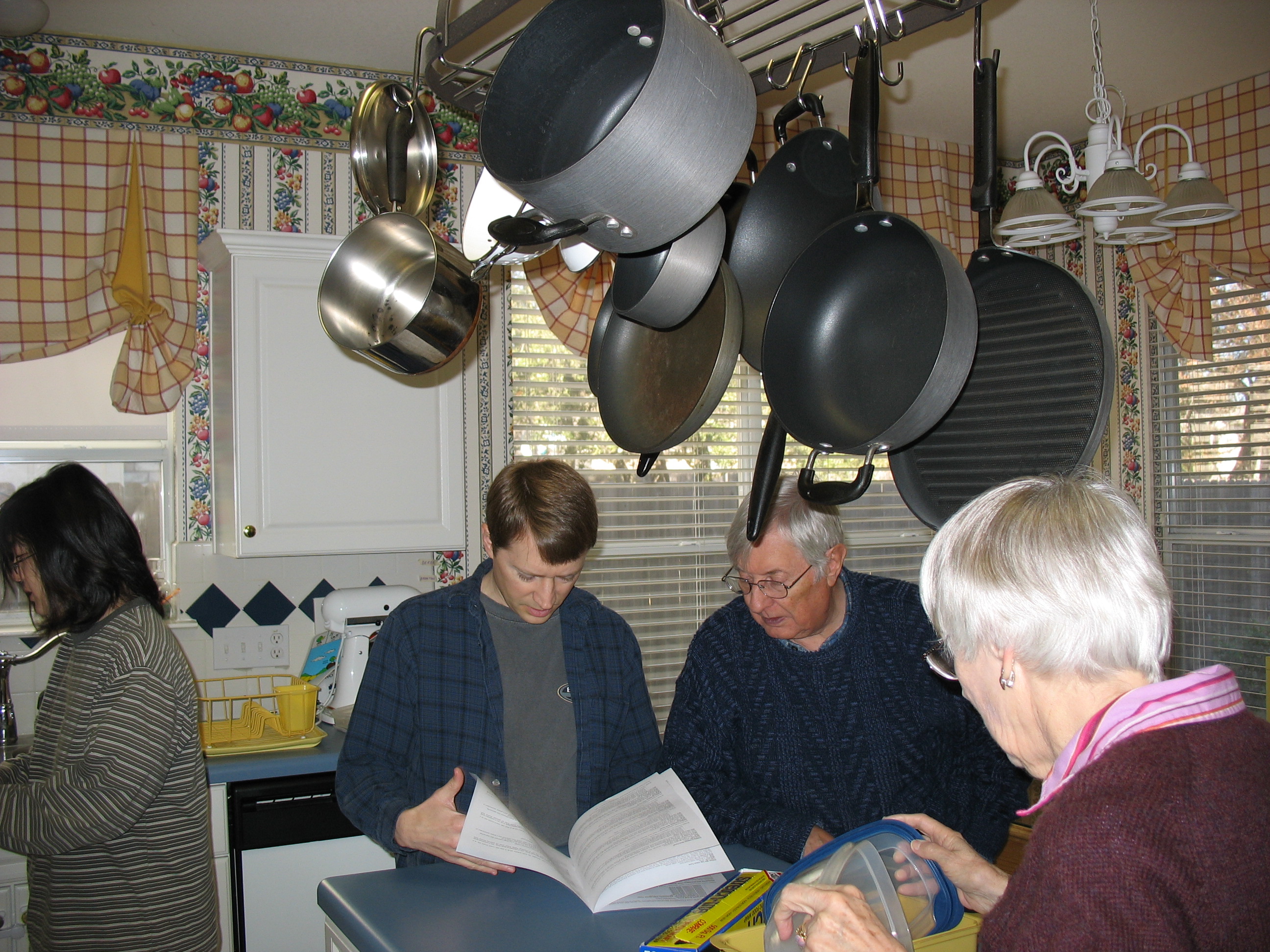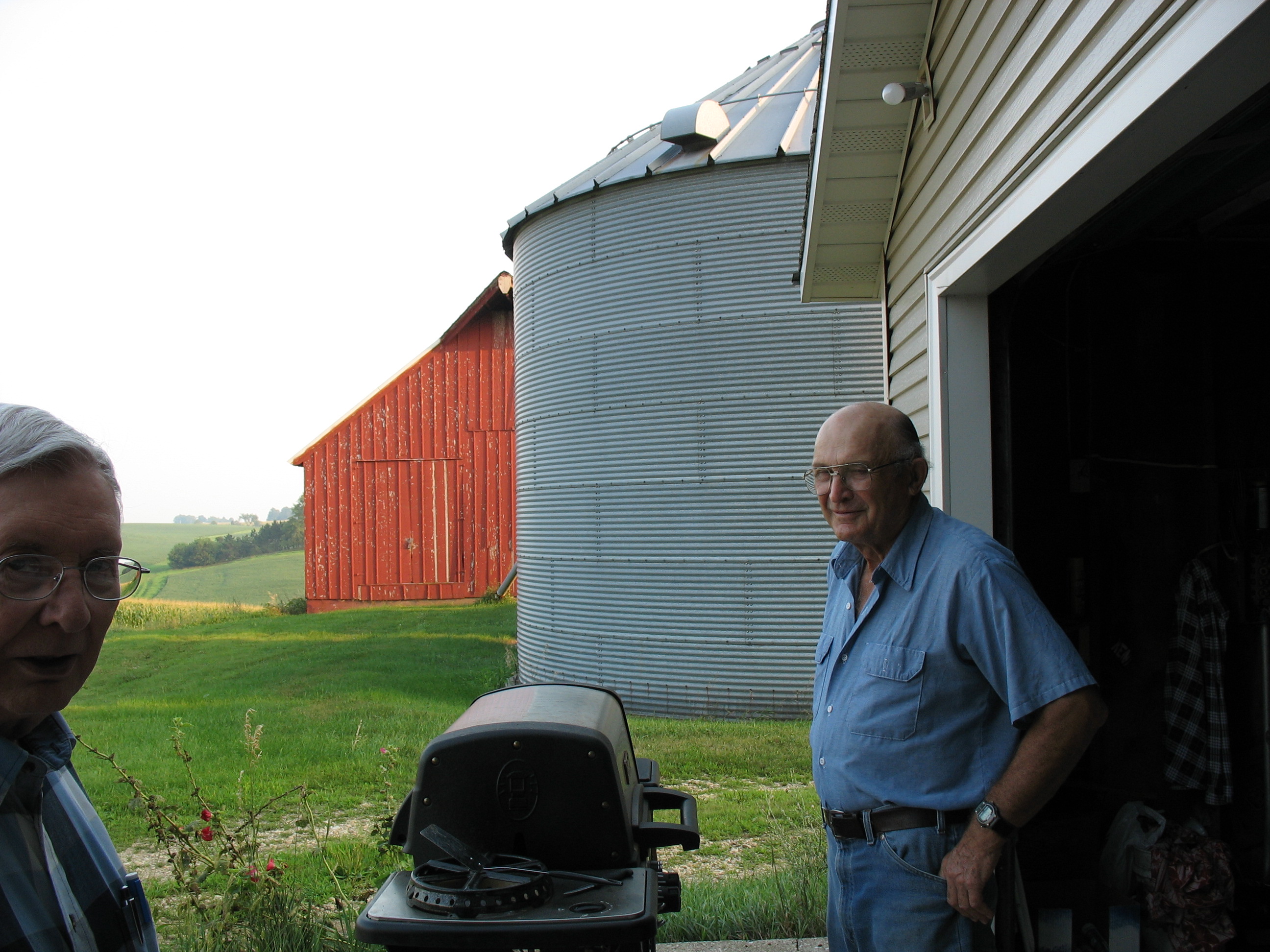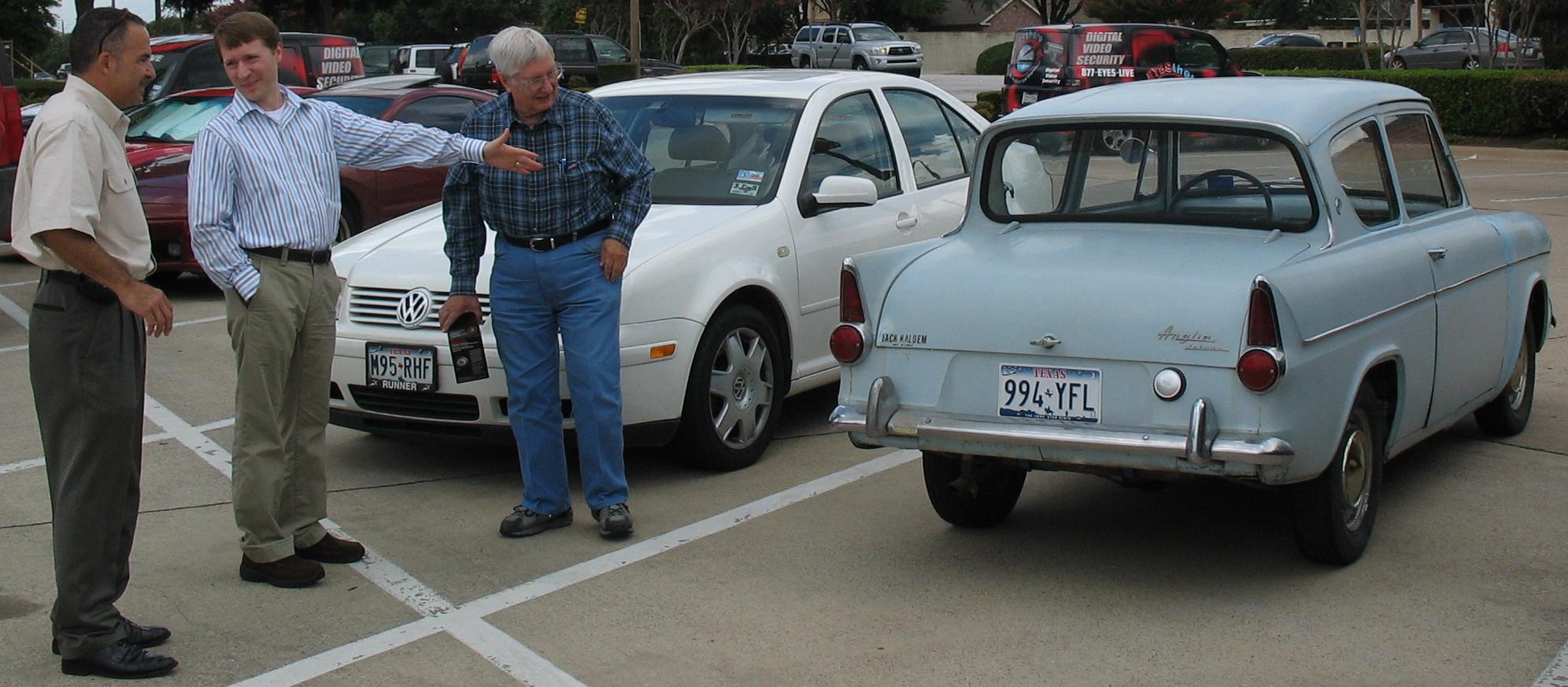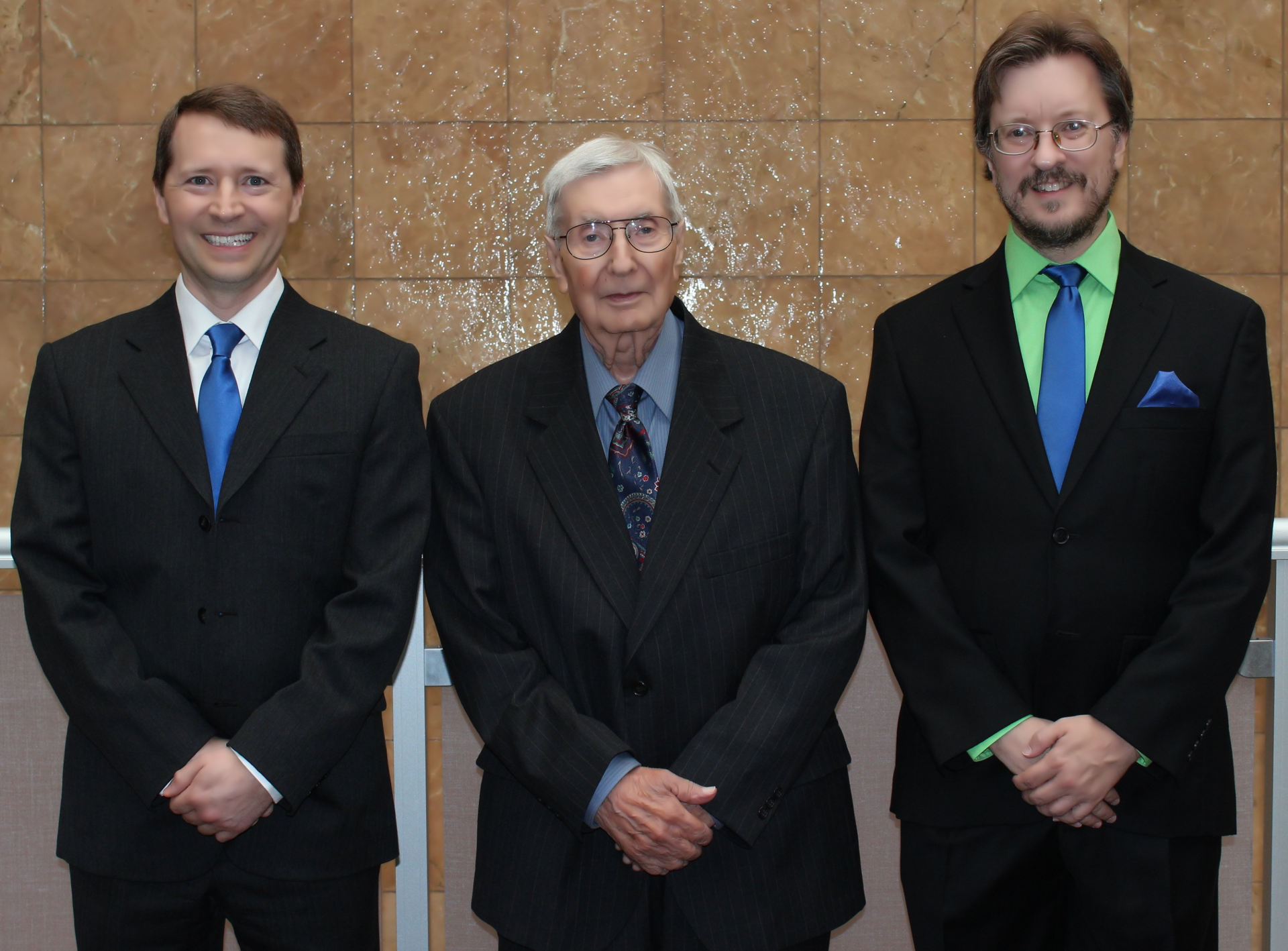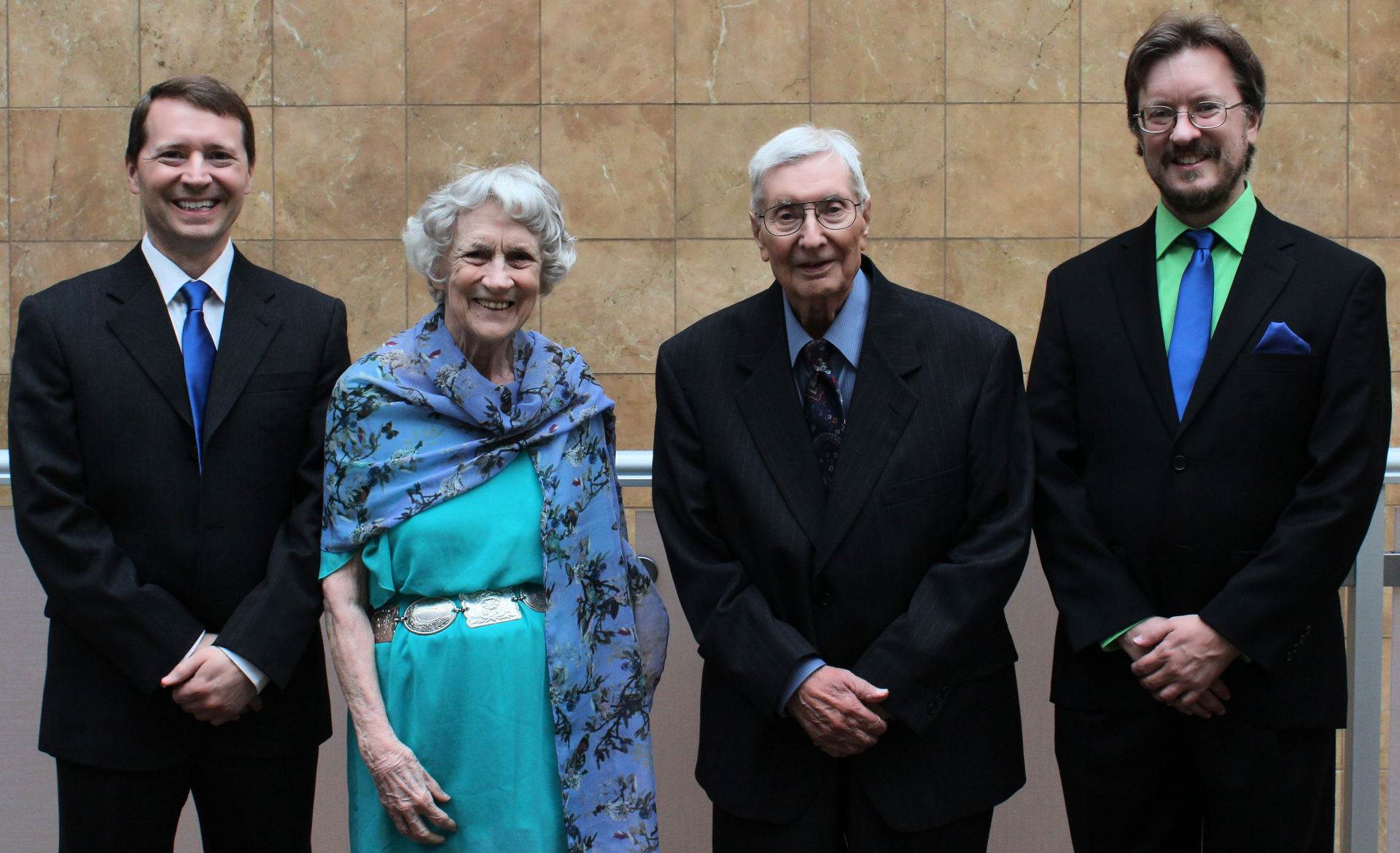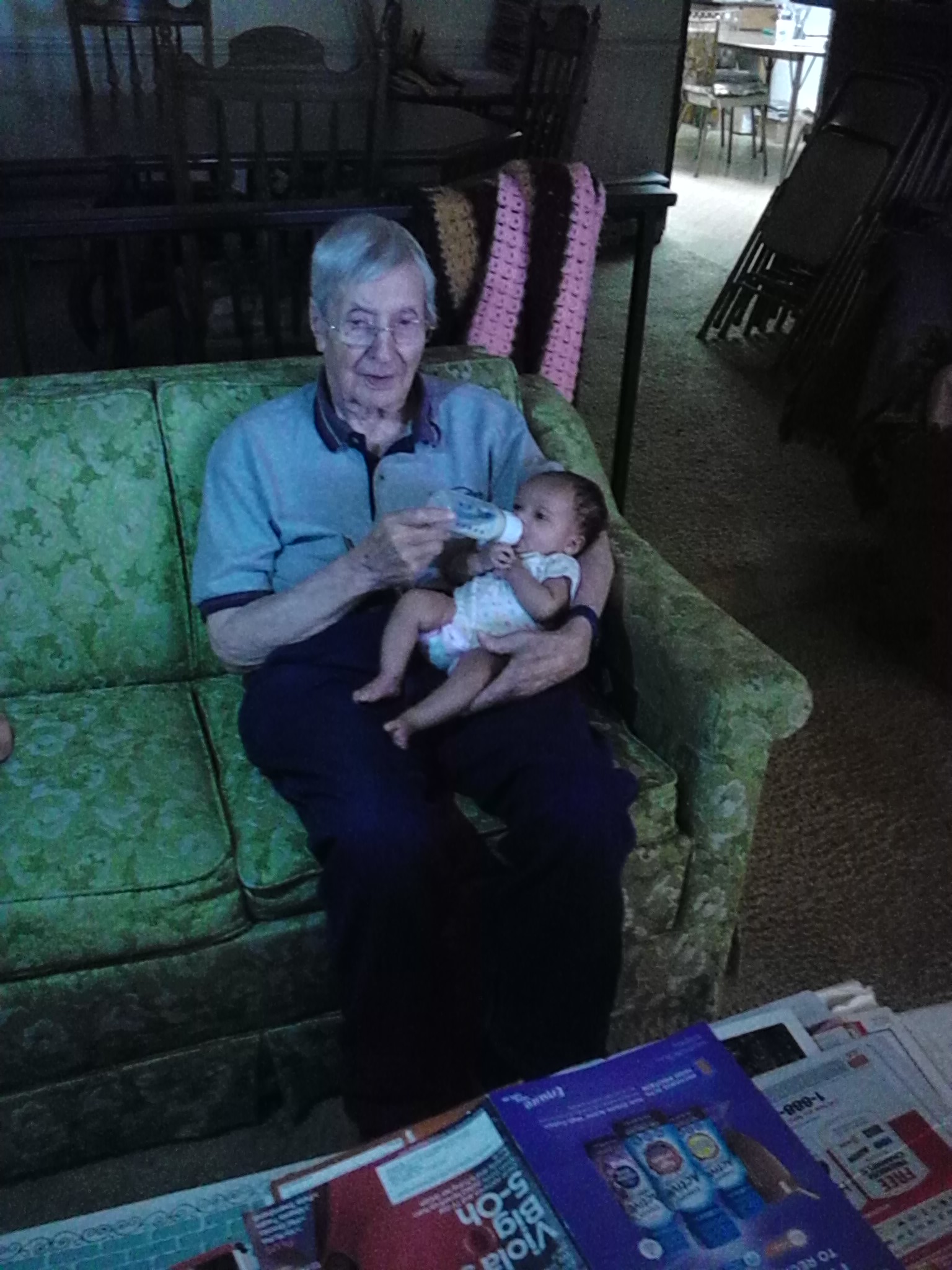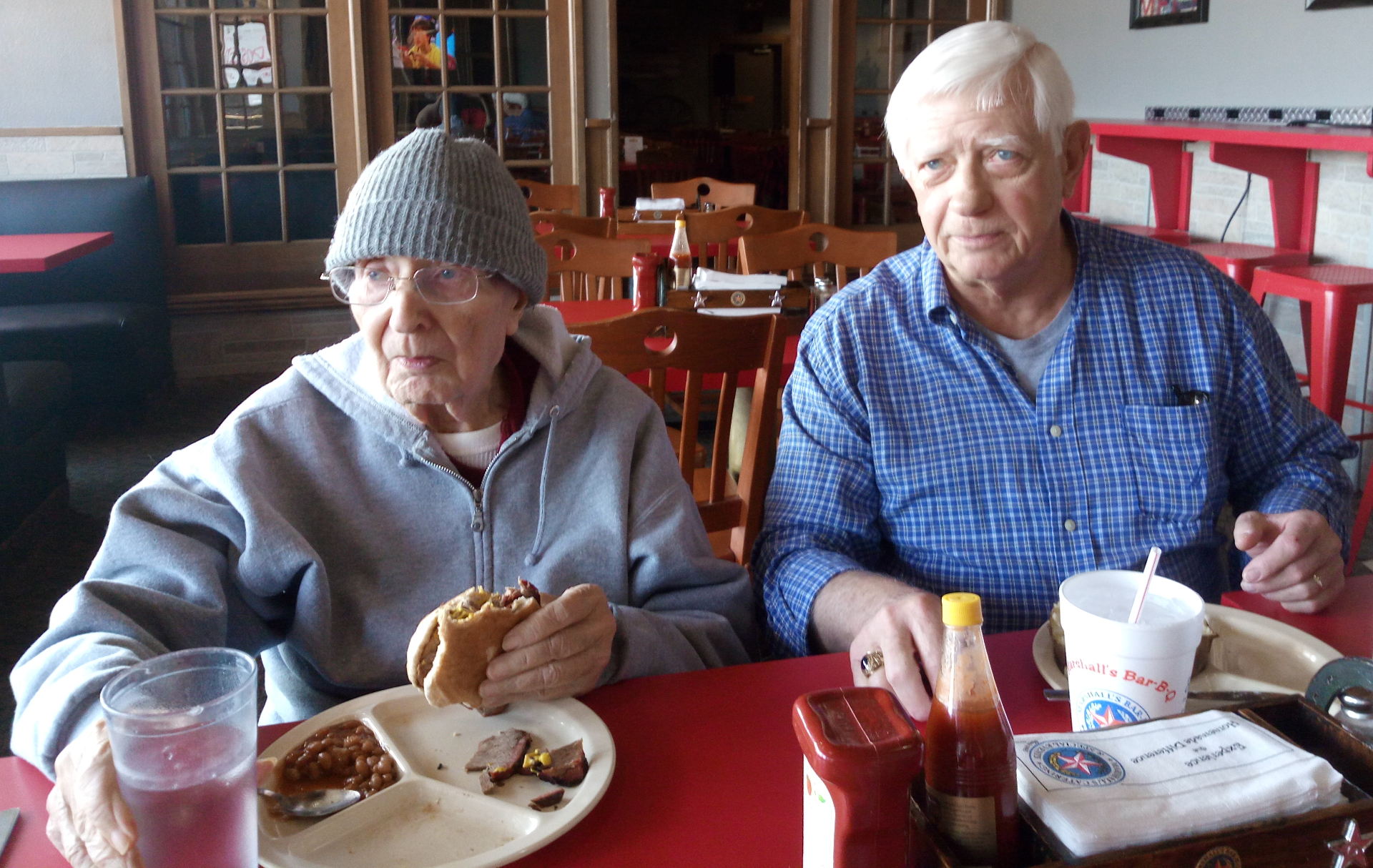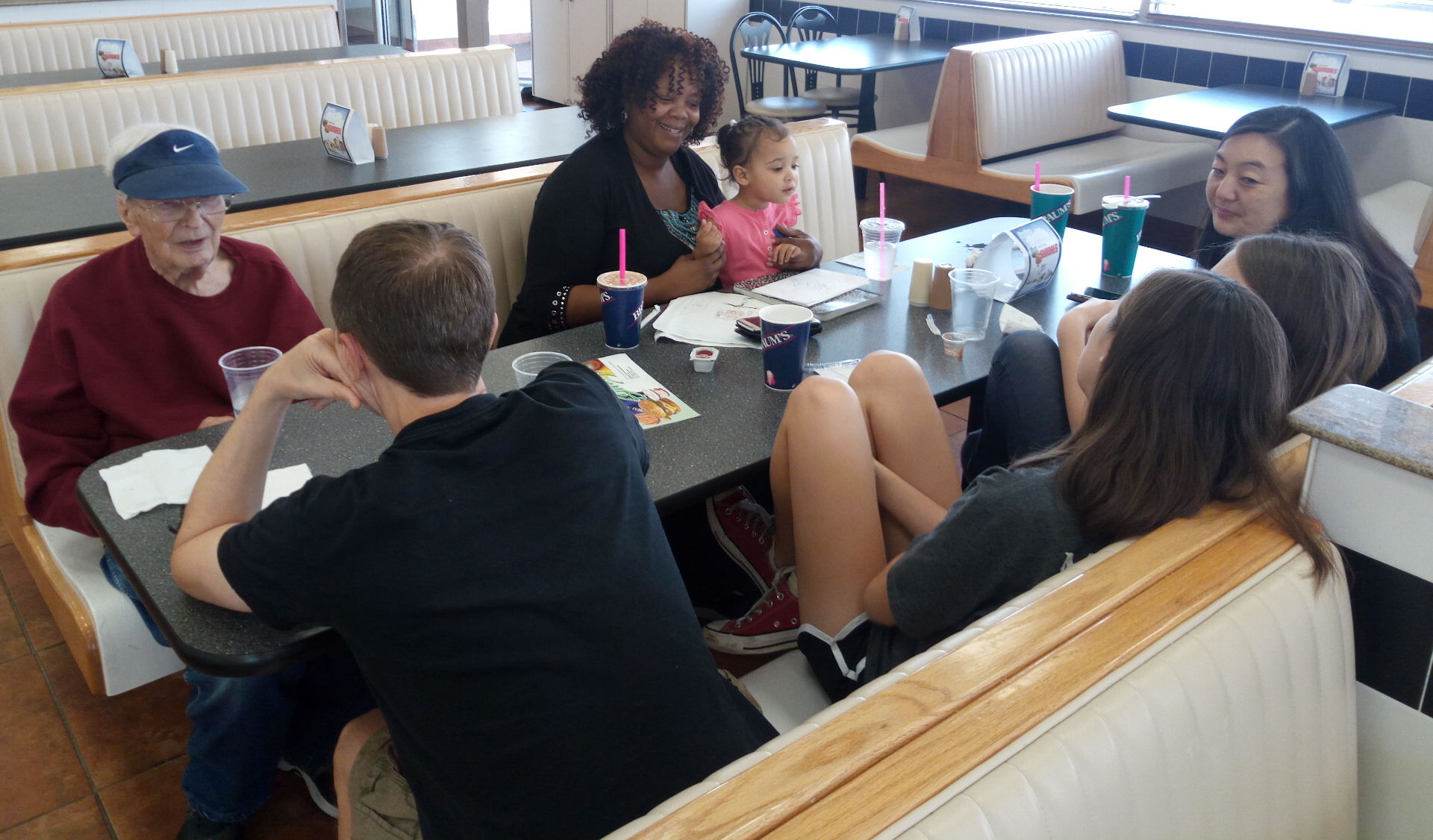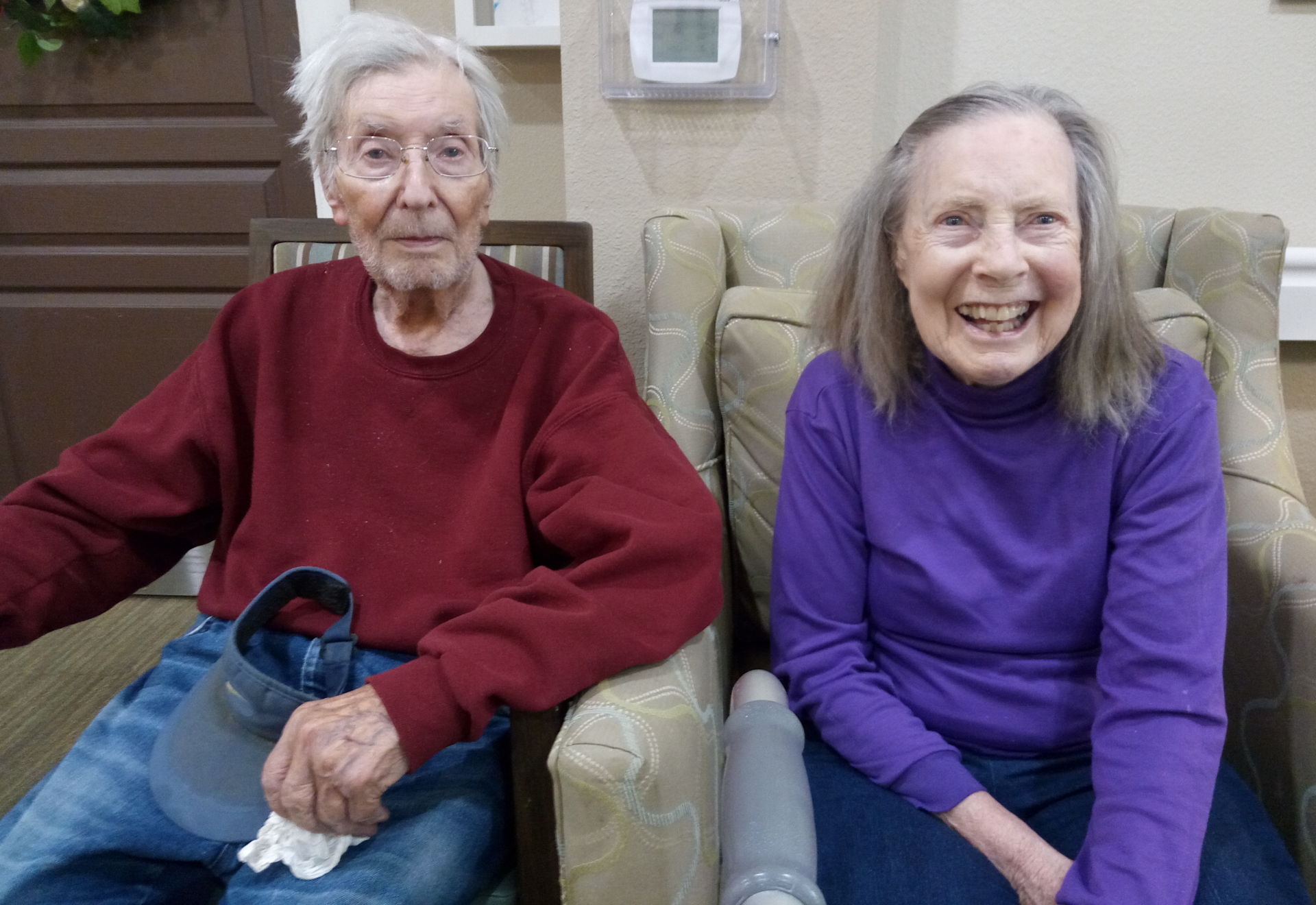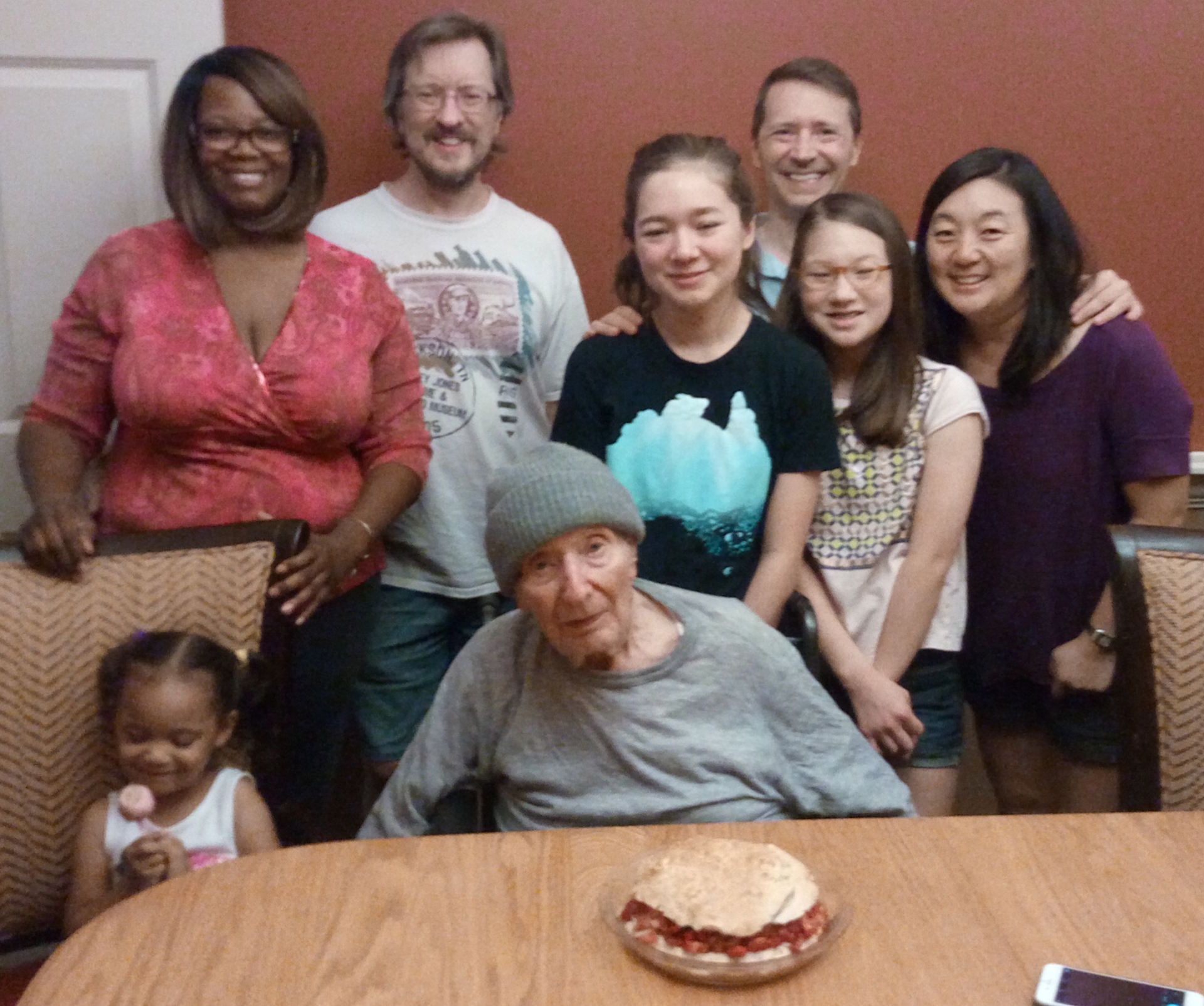 Video

1962 On vacation and in Tripoli IA

2009 Merlin retires from Lennox, part 3

2009 Merlin retires from Lennox, part 4